APEC summit: San Francisco targets hot dog stands, homeless people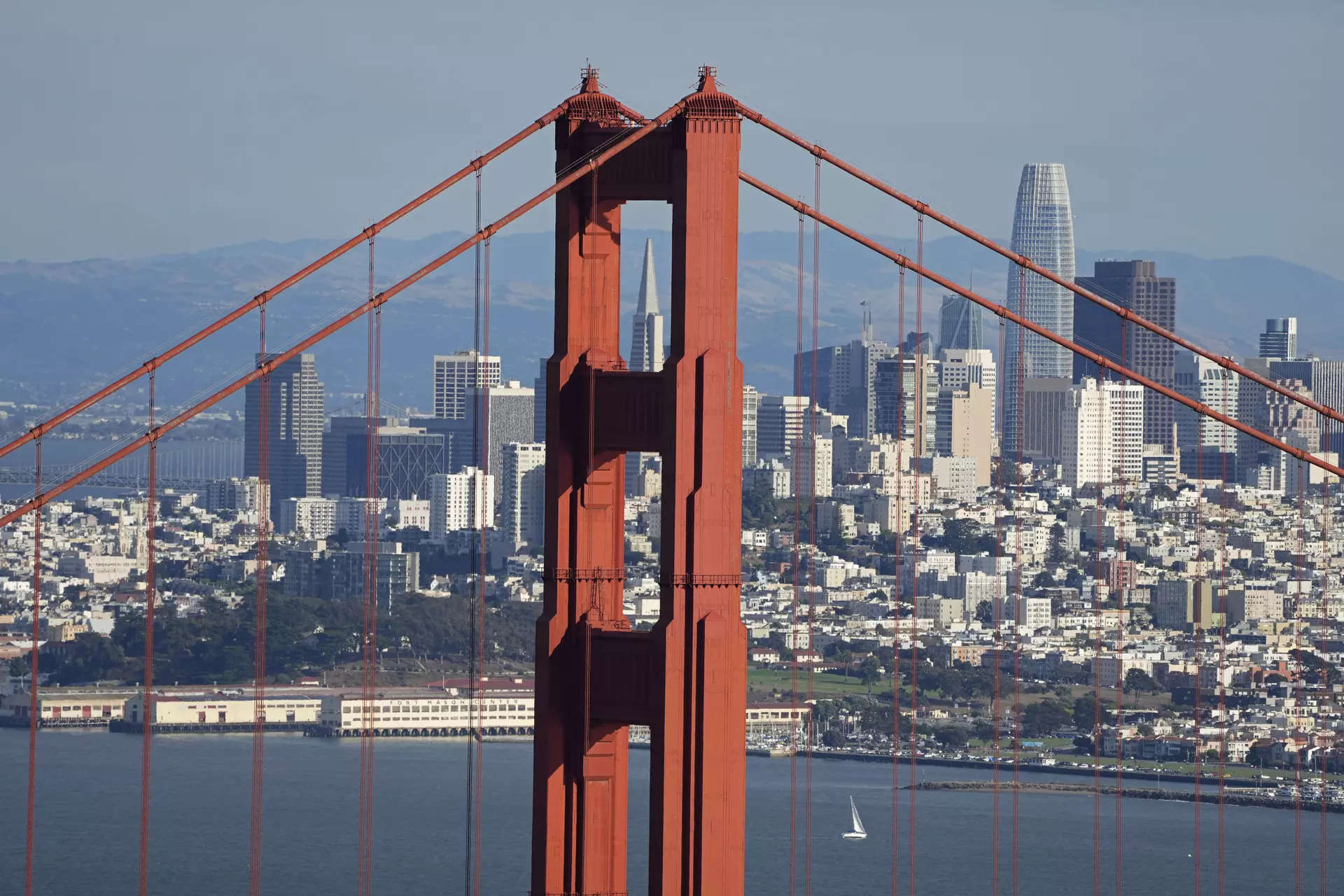 San Francisco
is cracking down on hot dog vendors and urging people living on the street to seek shelter as it races to prepare for a major international summit and reverse its image as a city in decline.
Officials are looking at cosmetic cleanups such as scrubbing sidewalks and repainting fire hydrants ahead of the Asia-Pacific Economic Cooperation summit November 15-18, according to emails obtained by Bloomberg News through an open-records request. But they also are planning measures such as opening additional shelter beds for the city's unhoused population, aiming to address one of San Francisco's most pressing and visible crises as tens of thousands of international visitors descend on the area.
Cities often spruce themselves up before major events, but San Francisco's moment in the spotlight comes as it is struggling to recover economically from the pandemic and is perceived in some corners as a symbol of urban decay. While much of the geopolitical interest around APEC concerns whether Chinese President Xi Jinping will attend and meet with President Joe Biden, the summit also offers the host city a chance to shift the narrative and highlight its status as a premier tech hub and tourist destination.
The city has set aside $10 million in taxpayer funds for APEC, mostly for extra policing. Mayor London Breed also called for $20 million in private donations to help put the best foot forward, a goal she has already achieved. San Francisco sought additional money from state grants, according to emails among city officials.
The attention to detail includes installing new trash cans, buffing steel columns and replacing broken windows near the Moscone Convention Center, the summit's main venue, the emails show. Even the Legion of Honor, an art museum that's expected to host a dinner with world leaders, has requested more than $600,000 in improvements, including pressure washing the outdoor facade and modernizing the restrooms.
"This event will require all of us to come together to ensure that San Francisco shows the world that it is one of the great cities of the world," Sean Elsbernd, Breed's chief of staff, said in an August email to all city departments.
There's still plenty of debate about how bad San Francisco's underlying woes really are. For many residents, the images of urban blight broadcast to the world hardly match their experience of thriving public parks and packed restaurants, not to mention Pacific Ocean beaches and sunsets over the Golden Gate Bridge.
While property crimes are uncomfortably high, the city has fewer homicides on a per-capita basis than Austin, Miami or Washington, DC, according to federal and local data. And San Francisco and nearby Silicon Valley have been powerful wealth engines that have attracted envy and imitation for years.
Still, the city's problems won't be hard to spot for the businesspeople and journalists attending from as far away as Australia, Vietnam and Chile.
Many big hotels are just a short walk from San Francisco's most troubled neighborhood, the Tenderloin, where drug overdoses have killed more than 100 people this year. The city is on track for a record number of overdose deaths this year, with 620 killed, up 35% from the same period last year. Many victims live in tents on the streets and struggle with addiction.
In advance of APEC, San Francisco has opened additional shelter beds to coax people off the street, Ken Bukowski, the city's convention director, said in an interview. Those beds typically don't become available until the winter rainy season.
"It's less of a safety issue and more of a perception of safety," Bukowski said in regard to open-air drug use in the area. "We're working with the city to make sure there is a lot of outreach ahead of APEC."
For some advocates, the flurry of activity has raised questions about whether San Francisco is trying to improve its problems or simply hide them from well-heeled visitors at a glitzy summit.
"They're spending so much money on this and there's even an ad campaign," said Jennifer Friedenbach, executive director of the Coalition on Homelessness, which is at the center of a pending legal battle that has restricted San Francisco's ability to move people off the streets without offering them available shelter. "It would be so nice if they did something real for folks on the street."
The city's cleanup fervor for APEC goes all the way to hot dog vendors, a fixture of the local street-food scene. In Fisherman's Wharf, a touristy area known for clam chowder and barking sea lions, the port authority is cracking down on unpermitted street sellers, according to emails from the San Francisco Port Authority and other city agencies.
"I would like to seize as many hot dog carts as possible," Kyle Thomas, who oversees security and emergency preparedness for San Francisco's waterfront, said in an August email. Thomas requested boosted patrols from public-health inspectors to help impound the carts, which are typically filled with bacon-wrapped hot dogs and grilled peppers.
Terrence Hong, an official with the city's public health department, said in an email that his agency would attempt to staff weekly patrols on the waterfront. Hong noted that his department was juggling its own "unique set of marching orders as it pertains to APEC."
Jeff Cretan, a spokesperson for Breed, said San Francisco has been trying to crack down on unpermitted food vendors for over a year. "APEC or no APEC, that's what she has been pushing," he said in an interview.
Tensions are already rising. A city inspector was captured on video this month overturning a street vendor's cart. The video went viral, sparking local outrage and a city investigation.
Controversies may grow as the APEC summit nears and the cleanup effort gains steam. But at least some San Franciscans are happy with the results far. Henry Karnilowicz, president of a business association in the SoMa, or South of Market, neighborhood, said the city has successfully removed open-air drug dealing near his office ahead of APEC.
"They've been right on top it," he said.