– Bilateral Relations: Top Chinese diplomat to visit Washington ahead of possible meeting between Biden and Xi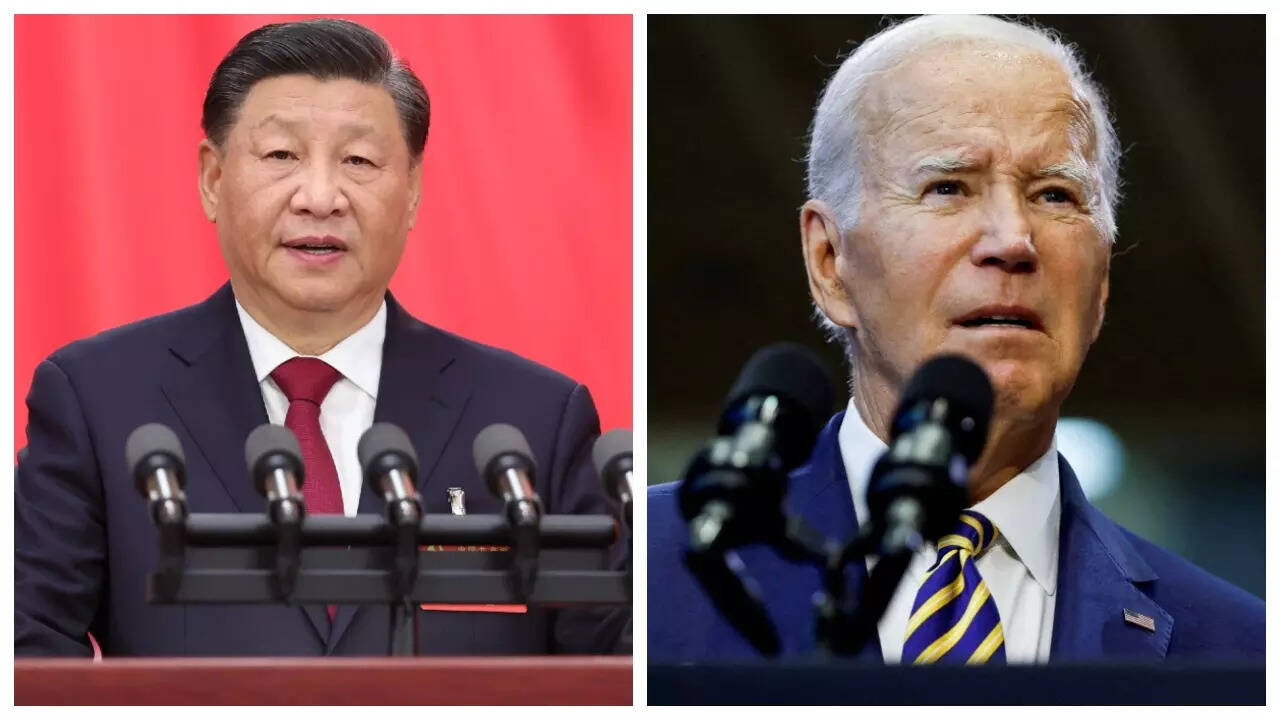 WASHINGTON: China's top diplomat will come to Washington Thursday for a three-day visit, the latest move by Washington and Beijing to keep high-level talks open amid tense bilateral relations.
Chinese Foreign Minister Wang Yi is scheduled to meet with Secretary of State Antony Blinken and national security adviser Jake Sullivan over a range of issues, including the Israel-Hamas conflict, the Ukraine war and a recent vessel collision in the South China Sea, according to senior administration officials who spoke on condition of anonymity to preview the trip.
Wang's trip will come just about three weeks ahead of the Asia-Pacific Economic Cooperation summit in San Francisco, where it's possible that President Joe Biden and Chinese President Xi Jinping will meet. The officials did not confirm the leaders' meeting, nor did they say if Wang's visit would prepare for such a meeting. Instead, Wang's trip was described as reciprocal to Blinken's visit to Beijing in June.
Beijing has yet to confirm if Xi will travel to San Francisco for the annual APEC summit.
U.S.-China relations have deteriorated rapidly since 2018 over issues such as trade imbalance, human rights in the northwestern region of Xinjiang, the militarization of the South China Sea, the rising pressure on the self-governed island of Taiwan and the pandemic. Last November, Biden and Xi met in Bali, Indonesia, on the sidelines of the Group of 20 meeting of leading rich and developing nations. The two sides agreed to resume talks, set up work groups on specific issues and expand person-to-person exchanges.
The relationship had barely warmed up when Washington accused Beijing of flying a spy balloon over the U.S. territory in February, drawing stern protests from Beijing and plunging bilateral relations to another low.
Blinken traveled to Beijing in June, when bilateral relations began to improve. Earlier this month, Senate Majority Leader Chuck Schumer led a delegation of six senators to China, in the first visit by U.S. lawmakers since 2019. This week, California Governor Gavin Newsom is in China to discuss climate change.
When Wang arrives in Washington, American officials will push China to be more constructive in the Middle East, the senior administration officials said. Earlier this month, Blinken discussed with Wang the the importance of maintaining stability in the region and discouraging other parties from entering the conflict, according to the State Department.
The weekend collisions between Philippine and Chinese vessels off Second Thomas Shoal in the South China Sea also will be brought up in meetings with Wang, the U.S. officials said. Washington has responded by affirming its support for Manila and criticizing Beijing for its "dangerous and unlawful actions."
China, however, claimed the shoal to be part of its territory and accused the Philippines of "severely violating China's territorial sovereignty" by marooning a navy ship there. It vowed to take "necessary measures" to defend China's sovereignty and maritime interests.
As America contends with China's rise as a global power, Biden has called for "guardrails" to manage bilateral relations, but China has rejected them. Instead, it has demanded a "different kind of great power relationship" by which the U.S. must respect China's core interests.
While Wang's visit won't solve any differences, it's part of the U.S. diplomatic effort toward open communications to minimize risks, the American officials said.