Close coordination with China crucial in a difficult world: Vladimir Putin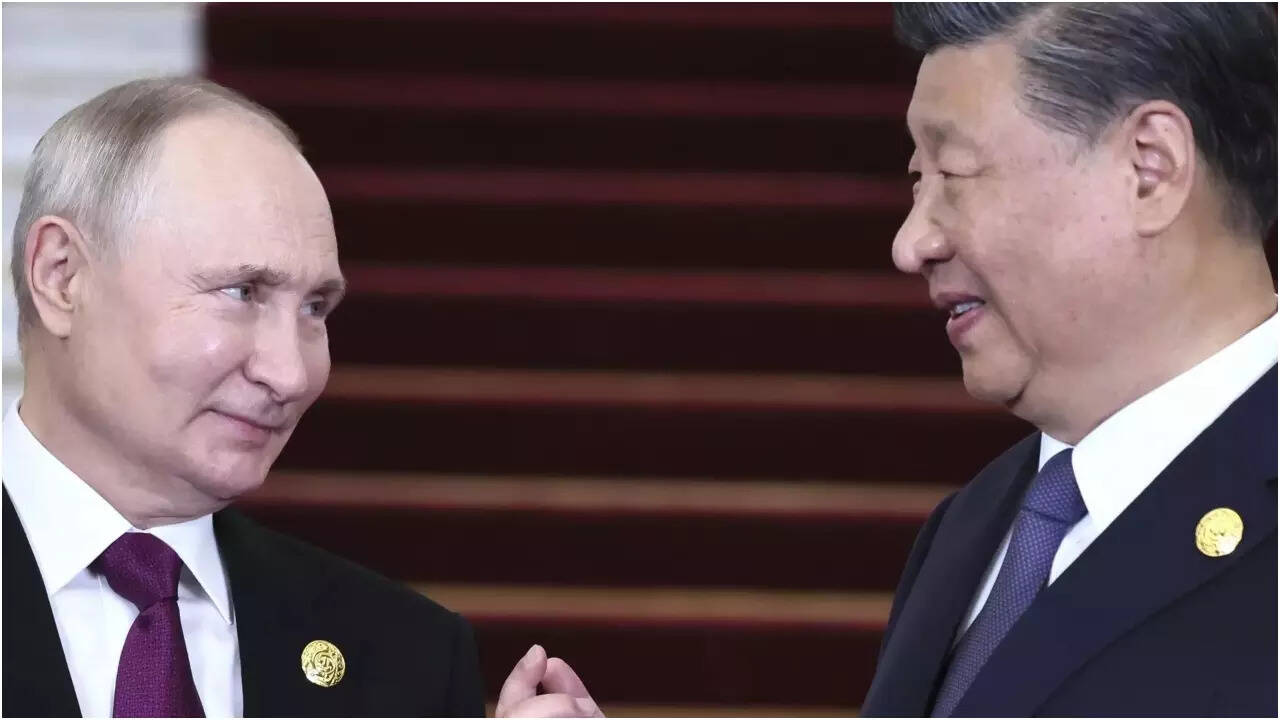 NEW DELHI: Russian President Vladimir Putin on Wednesday said that close coordination with China on foreign policy was crucial in a difficult world.
"In the current difficult conditions, close foreign policy coordination is especially necessary – which is what we are doing, and today we will also discuss all of this," Putin told Chinese President Xi Jinping.
Chinese President Xi Jinping held talks on Wednesday with Russian counterpart Vladimir Putin, who is visiting the Chinese capital to attend the Belt and Road Forum.
Vladimir Putin praised Xi Jinping for the Belt and Road Initiative (BRI) and invited global investment in the Northern Sea route which he said could deepen trade between east and west.
Putin thanked the Chinese leader for his invitation and said Russia could play a key role in China's modern day revival of the ancient Silk Road.
China and Russia have maintained close and effective strategic coordination, and bilateral trade volume has reached a historical high, Chinese President Xi Jinping said.
Political mutual trust between the two countries are continuously deepening, state news agency Xinhua quoted Xi as saying.