Cornell University professor calls Hamas terror attack 'exhilarating' and 'exciting'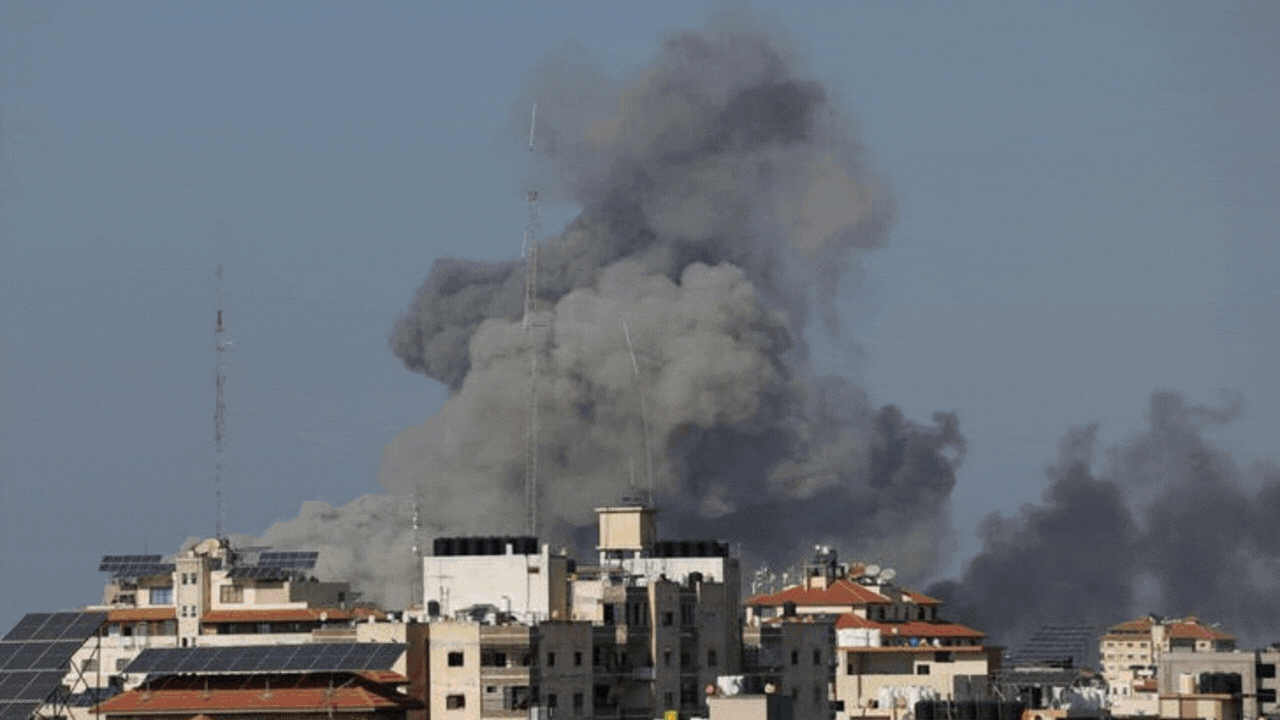 Russell Rickford, a Cornell University professor, has called the Hamas attack on Israel, as "exhilarating" and "energizing". On October 7, Hamas militants stormed through southern Israeli communities and military bases, leaving a trail of destruction and resulting in the tragic loss of over 1,300 lives. Israel's military reports that Hamas has taken 199 hostages in Gaza, while Hamas claims to be holding between 200 and 250 individuals.
Based on video footage, a New York Post story said that Russell Rickford, an associate professor of history at the prestigious Cornell University, made these comments during a pro-Palestine protest.
The footage of Rickford's impassioned speech was shared with The New York Post by two sources who declined to specify the exact time and location of the rally but were shocked by the audacious remarks.
During his speech, the professor claimed that this attack had "shifted the balance of politics and punctured the illusion of invincibility" held by Israel, which had imposed a blockade on the Gaza Strip since the terrorist group Hamas took control in 2007.
Rickford argued that recognizing the impact of this shift didn't require one to be a supporter of Hamas, and he went on to say that many Palestinians who had grown up in an environment of violence and oppression were able to experience a moment of relief in the aftermath of the attack.
He described the experience as exhilarating and energizing, suggesting that those who didn't feel this way about the challenge to the existing power dynamics and violence monopoly might not be truly human.
The crowd at the rally chanted, "From the river to the sea, Palestine will be free," a slogan often used by pro-Palestinian advocates seeking to eliminate Israel and establish a Palestinian state.
The issue of support for Palestine in relation to the Hamas attack has also surfaced in many US universities. At Harvard University, over 30 student organizations endorsed a letter holding Israel "entirely responsible" for the terror attack. Harvard's president defended the students' right to free speech, but some of the groups backtracked on their support for the letter after facing potential backlash from business leaders on Wall Street.
Explained: Why has the Israel-Hamas war split Harvard
Accuracy in Media, a nonprofit news watchdog, even took the step of using a billboard truck to expose the students who allegedly signed the letter, branding them "Harvard's Leading Antisemites" in response to the controversy.
Joe Biden to visit Israel
US President Joe Biden is scheduled for a crucial visit to Israel on Wednesday, amidst escalating tensions as the country gears up for an intensified offensive against Hamas militants. This ongoing conflict has sparked a humanitarian crisis in Gaza and heightened concerns about a potential broader conflict involving Iran.
Biden's visit stands as a significant demonstration of unwavering support from the United States for its key Middle East ally, especially in the aftermath of a violent incident. On October 7, Hamas gunmen conducted a rampage through southern Israeli towns, resulting in the tragic loss of 1,300 lives, marking it as the deadliest single day in Israel's 75-year history.
In response to these attacks, Israel has reinforced its blockade on Hamas-ruled Gaza, imposing restrictions on fuel supplies and launching airstrikes that have claimed the lives of thousands of Palestinians and forced hundreds of thousands more to flee their homes. Biden's visit underscores the gravity of the situation and the US commitment to the stability of the region
(With inputs from agencies)