EU Suspends: EU suspends Palestinian development aid, surprising some members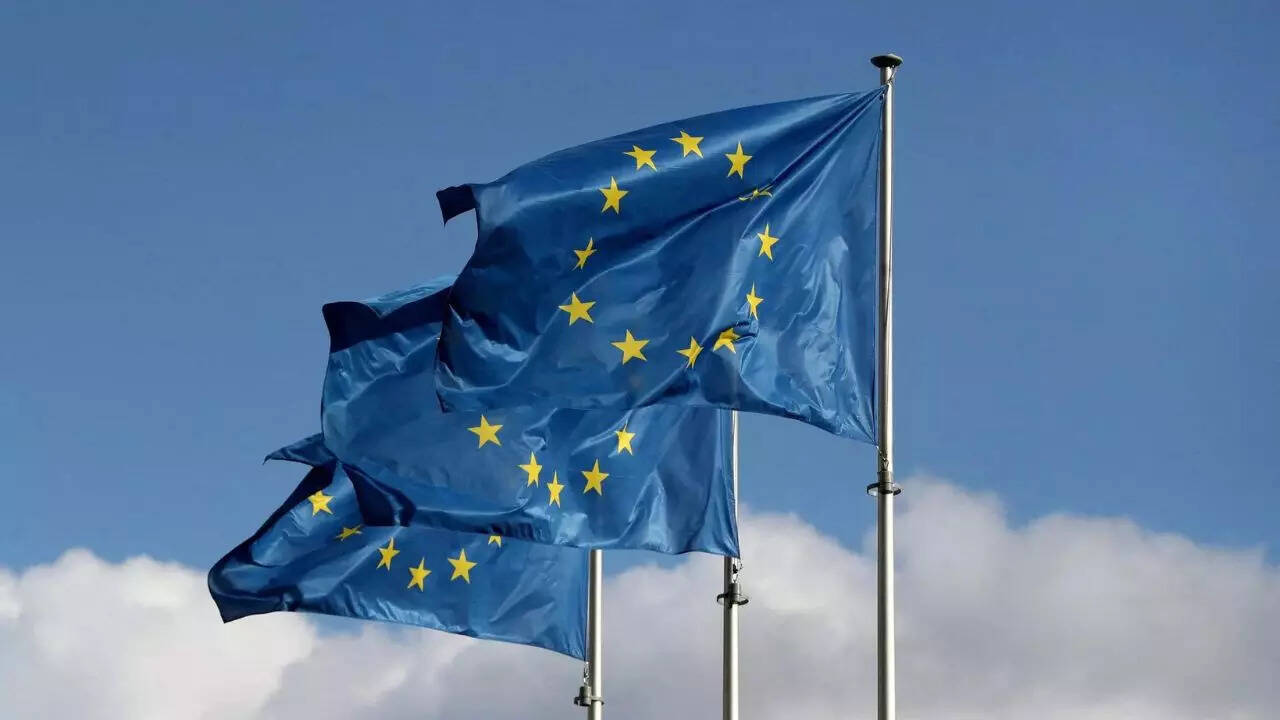 BRUSSELS: The EU halted development aid payments to the Palestinians and placed 691 million euros ($728 million) of support "under review" on Monday, angering several of its own member states.
In a social media post, European Union Commissioner for Neighbourhood and Enlargement Oliver Varhelyi said militant group Hamas' "terror and brutality" against Israeli citizens had been "a turning point".
"As the biggest donor of the Palestinians, the European Commission is putting its full development portfolio under review, worth a total of 691 million euros ($728 million)," Varhelyi added.
Varhelyi said the move meant "all payments immediately suspended. All projects put under review. All new budget proposals, including for 2023 postponed until further notice."
The announcement, which was confirmed as accurate by a European Commission spokesman but was not backed by a formal press release, appeared to take several EU member states by surprise.
Spain's foreign ministry said Foreign Minister Jose Manuel Albares had called Varhelyi to protest the decision, which he said should first be discussed with by member states.
Ireland, meanwhile, questioned the legitimacy of the decision.
"Our understanding is that there is no legal basis for a unilateral decision of this kind by an individual commissioner and we do not support a suspension of aid," a foreign ministry spokesman said.
"We are formally requesting the Commission to clarify the legal basis for this announcement."
European foreign ministers are to hold emergency talks on Tuesday on the sidelines of a meeting in Oman on the situation in Israel and Gaza after the unprecedently deadly attack by Hamas Islamist militants.
All the EU capitals have condemned Hamas' "terrorism", but several objected to Varhelyi's tough stance.
Luxembourg's acting foreign minister Jean Asselborn insisted that his government did not support the suspension of aid.
"Two million people live in Gaza. They are also hostages of Hamas. With these methods, we push them into the arms of terrorists," he said.
"We are the largest donor to Gaza. This help is important for young people. This is not money for Hamas. It is for the people of Gaza," he told.
– Humanitarian vs development aid –
There were also signs of concern within the European Commission itself, with crisis management commissioner Janez Lenarcic posting to stress that — unlike development funding — EU "humanitarian aid" would continue.
But the suspension is likely to be supported by other EU states, including the richest, Germany, which announced that it was suspending its own direct aid to the Palestinians.
"It is being examined, that is, temporarily suspended," said a spokeswoman from the German ministry for economic cooperation and development.
The EU announced in February it was contributing 296 million euros for the 2022 budget to help the Palestinian Authority pay civil servant salaries, pensions, healthcare and infrastructure projects.
The bloc says it would provide "up to 1.177 billion euros in financial support from 2021 to 2024".
A European Commission spokeswoman insisted earlier on Monday EU aid "does not fund Hamas or any other terrorist organisation activities, either directly or indirectly".