Hamas: Israel mounts limited Gaza ground raids, Hamas says it engages attackers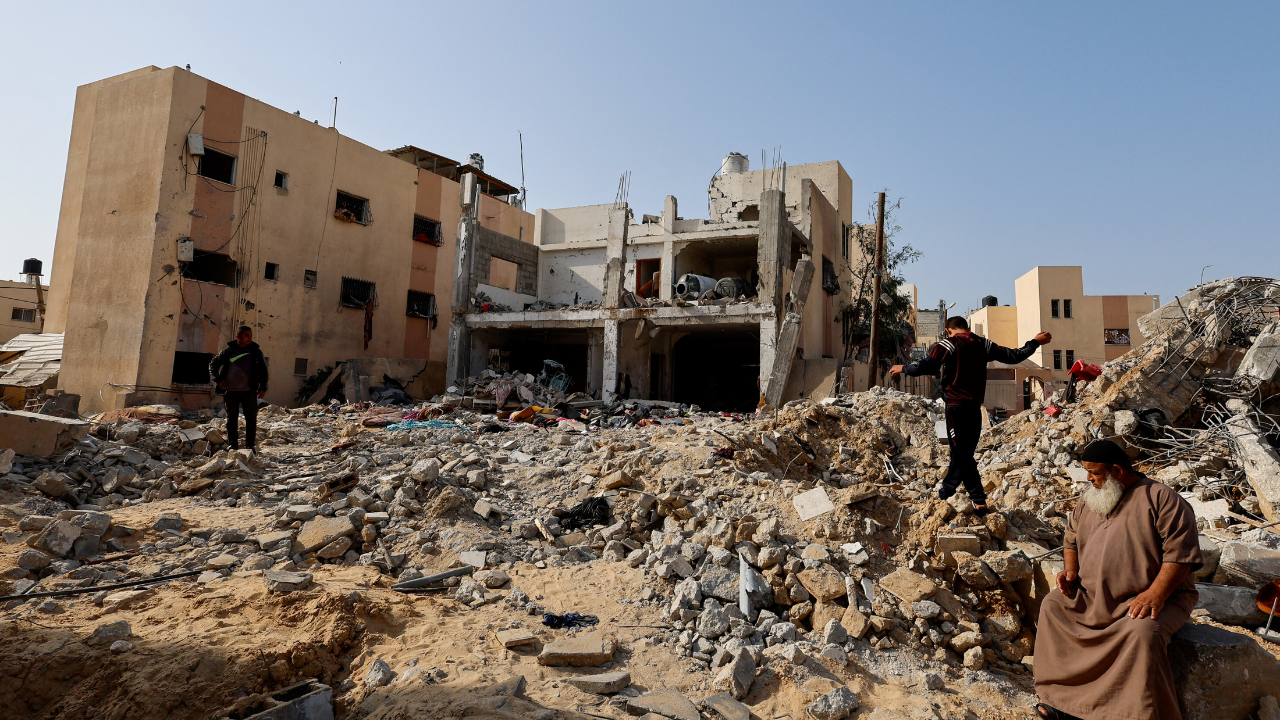 JERUSALEM/GAZA: Israel's military said on Monday its ground forces had mounted limited raids into the Gaza Strip overnight and said their air strikes were focusing on sites where Palestinian militants were assembling to attack any wider Israeli invasion.
Palestinian group Hamas said on Sunday its fighters had engaged what it described as an armoured force infiltrating a southern area of Gaza and had destroyed some Israeli military equipment. There was no Israeli comment on such losses.
In a televised briefing describing Israel's latest moves on the ground, Israel's chief military spokesperson Rear Admiral Daniel Hagari also said 222 people had now been confirmed as taken hostage during the Oct. 7 cross-border onslaught by Hamas.
"During the night there were raids by tank and infantry forces. These raids are raids that kill squads of terrorists who are preparing for the our next stage in the war," he said, describing incursions that went "deep" into Gaza.
"These raids also locate and search for anything we can get in terms of intelligence on the missing and the hostages."
Hagari said such interventions helped understand where "the terrorists are assembling, the terrorists are getting organised in anticipation of the next stages of the war. And our role is to reduce these threats."
Stoking expectations of a full-scale ground offensive by Israeli forces massed around Gaza, he said the military's operational readiness was improving and being enhanced "all the time".
Izz el-Deen al-Qassam Brigades, the armed wing of Hamas, said in a statement issued on Sunday its forces had engaged with an armoured force infiltrating east of Khan Younis in the southern region of Gaza, and the fighters had returned to base.
"Fighters engaged with the infiltrating force, destroying two bulldozers and a tank and forced the force to withdraw, before they returned safely to base," the statement said.
There was no immediate Israeli comment about the destruction of Israeli equipment or vehicles.