Hamas: Netanyahu convenes emergency Israeli cabinet, vows to 'demolish Hamas'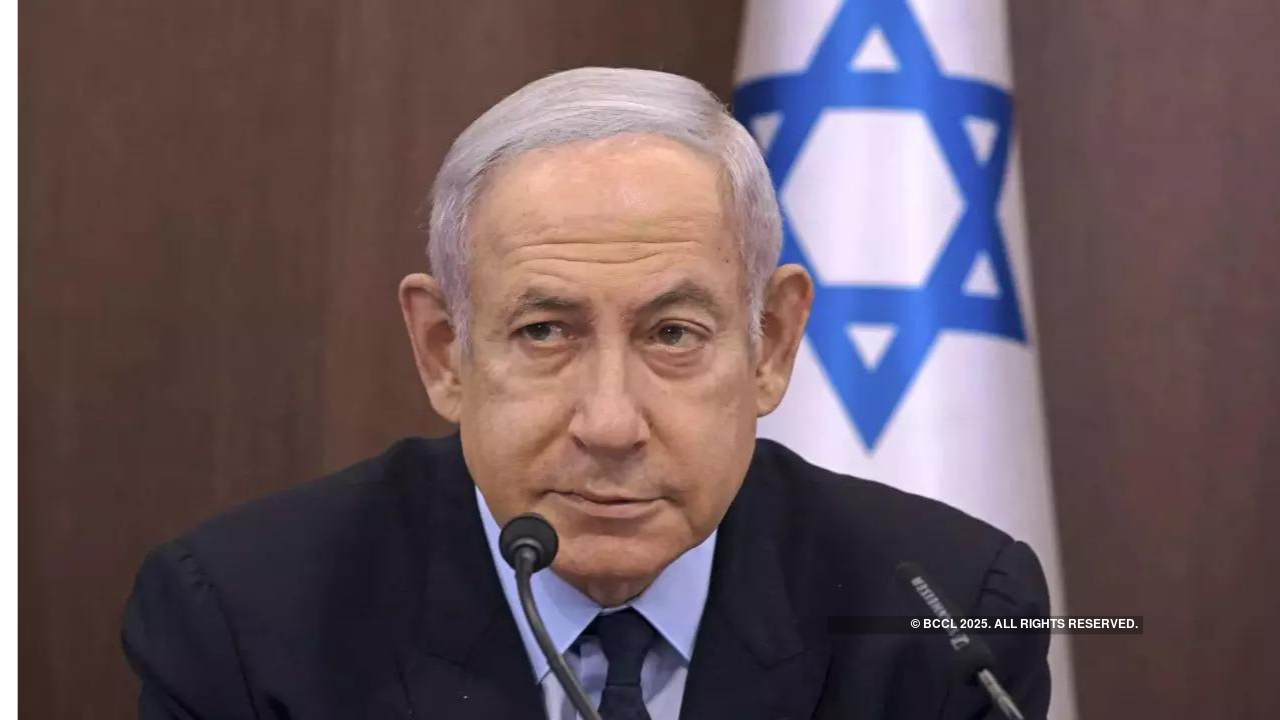 JERUSALEM: Prime Minister Benjamin Netanyahu convened
Israel
's expanded emergency cabinet for the first time on Sunday, saying the national unity on display sent a message at home and abroad as the country gears up to "demolish Hamas" in Gaza.
The meeting, held in military headquarters in Tel Aviv, began with ministers standing for a moment's silence in memory of the 1,300 Israelis killed in Hamas' shock October 7 onslaught, a video released by Netanyahu's office showed.
Welcoming former opposition lawmaker Benny Gantz, who joined the government along with several members of his party last week, Netanyahu said all ministers were "working around the clock, with a united front".
"Hamas thought we would be demolished. It is we who will demolish Hamas," Netanyahu said, adding that the show of unity "sends a clear message to the nation, the enemy and the world".
Israeli military forces know entire country is behind them and understand this is a fateful hour, Netanyahu said.
In the eight days since Hamas gunmen killed more than 1,300 Israelis in their surprise onslaught, Israel has responded with a devastating bombing campaign that has claimed over 2,300 lives in Gaza.
Earlier today, the Israeli army ordered an immediate evacuation of civilians near its frontier with Lebanon after cross-border fire killed one person.
"In accordance with the situational assessment and the recent shooting incident in northern Israel, the area up to four kilometers (2.5 miles) from the northern border with Lebanon has been closed," the army said in a statement.