Hardline Republican Jim Jordan picks up support in bid for US House speaker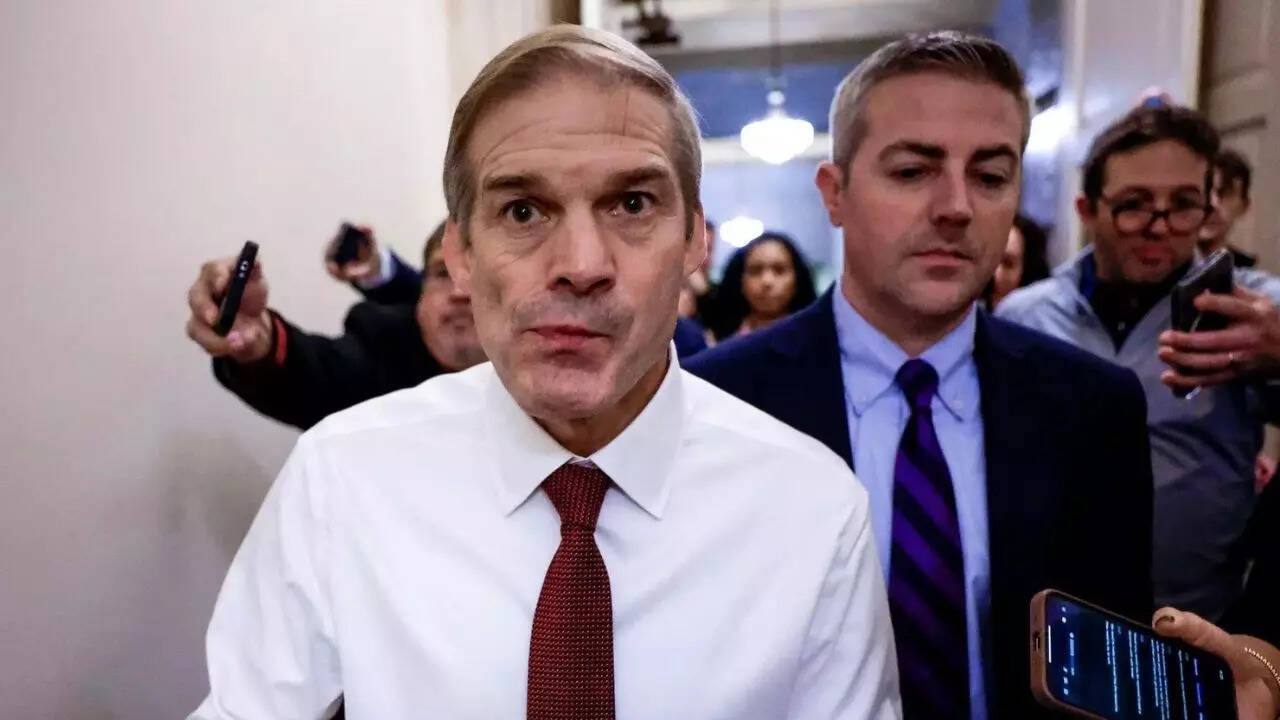 WASHINGTON: Hardline Republican Jim Jordan picked up support for his campaign to lead the U.S. House of Representatives on Monday as he aimed to bulldoze opposition within his own party by applying pressure in a series of public votes.
Several of Jordan's fellow Republicans said they would support his bid for House Speaker, whittling down his opposition from the 55 lawmakers who had voted against endorsing on Friday. It was unclear whether he would be able to unite his party enough to prevail in a floor vote expected on Tuesday.
"I feel real good about the momentum we have," Jordan told reporters. "We're going to elect a speaker tomorrow."
The political civil war that has consumed House Republicans largely behind closed doors since former Speaker Kevin McCarthy's ouster on Oct. 3 has already used up two weeks that Congress could have spent funding federal agencies ahead of a Nov. 17 shutdown deadline and aiding allies
Israel
and Ukraine in their wars.
The show of dysfunction stands out for being driven by Republican infighting rather than Congress' more customary partisan squabbles.
In a letter to Republicans, Jordan acknowledged those differences and promised to prioritize military and spending legislation. "The principles that unite us as Republicans are far greater than the disagreements that divide us," he wrote.
Jordan is due to address House Republicans behind closed doors at 6:30 pm EST (2230 GMT) on Monday, before a possible floor vote for speaker at noon EST (1600 GMT) on Tuesday.
Several Republican lawmakers who previously opposed Jordan said on Monday they would support him. "I believe the future and immediate well-being and security of our country is too important and the need for Republicans to move forward united is greater than ever," Representative Vern Buchanan wrote on social media.
It was unclear how many Republican lawmakers still opposed Jordan's bid, sources familiar with internal Republican discussions said on Monday. Jordan opponents blame him for undercutting the candidacy of No. 2 House Republican Steve Scalise, who won the endorsement last week but then withdrew after he was not able to consolidate support.
Jordan opponents also signaled they do not want to reward the eight Republicans who engineered McCarthy's Oct. 3 ouster.
"I don't have an exact headcount. But my gut tells me we're somewhere south of 10 who are still being recalcitrant," Representative Chip Roy, a Jordan supporter, told WSB Radio host Erik Erickson on Monday.
Narrow room to maneuver
Republicans hold a 221-212 House majority, meaning Jordan can only afford to lose four Republican votes to secure the 217 he would need to win if all Democrats oppose him.
Jordan supporters have encouraged voters to call lawmakers directly to wear down opponents.
"Make your voice known and do your part to secure the continued success of these United States," Representative Andy Ogles wrote.
Some moderate Republicans, meanwhile, have been talking with Democrats about a bipartisan agreement that would install a more centrist speaker and give the minority party a greater voice.
McCarthy endured 15 grueling floor votes over four days before being elected in January.
Trump effect
But Jordan supporters are gambling that his endorsement by former President Donald Trump will help undermine opposition in a series of recorded public floor votes.
It is not clear how resolved establishment and centrist Republicans who oppose Jordan will prove to be in public.
But Jordan's problems could extend beyond the dynamics of the speaker's race.
The co-founder of the ultraconservative House Freedom Caucus – whose hardball tactics made him the bane of successive speakers – also faces a lack of trust among centrist Republicans who remember him as one of the chamber's "legislative terrorists," despite his recent alignment with McCarthy.
While McCarthy was the first speaker in U.S. history ousted by a vote of the chamber, the last two Republicans to hold the job – John Boehner and Paul Ryan – also left under pressure from their right flanks.
Some of Jordan's opponents predict that other Republican candidates for speaker will jump into the race if he fails to get elected on the floor.
Should Jordan's bid for speaker stall, Republicans have identified several possibilities including No. 3 House Republican Tom Emmer, conservative Representatives Kevin Hern and Byron Donalds as well as acting Speaker Patrick McHenry, who is presiding over the speaker election.