Imran Khan to be indicted in cipher telegram case on October 23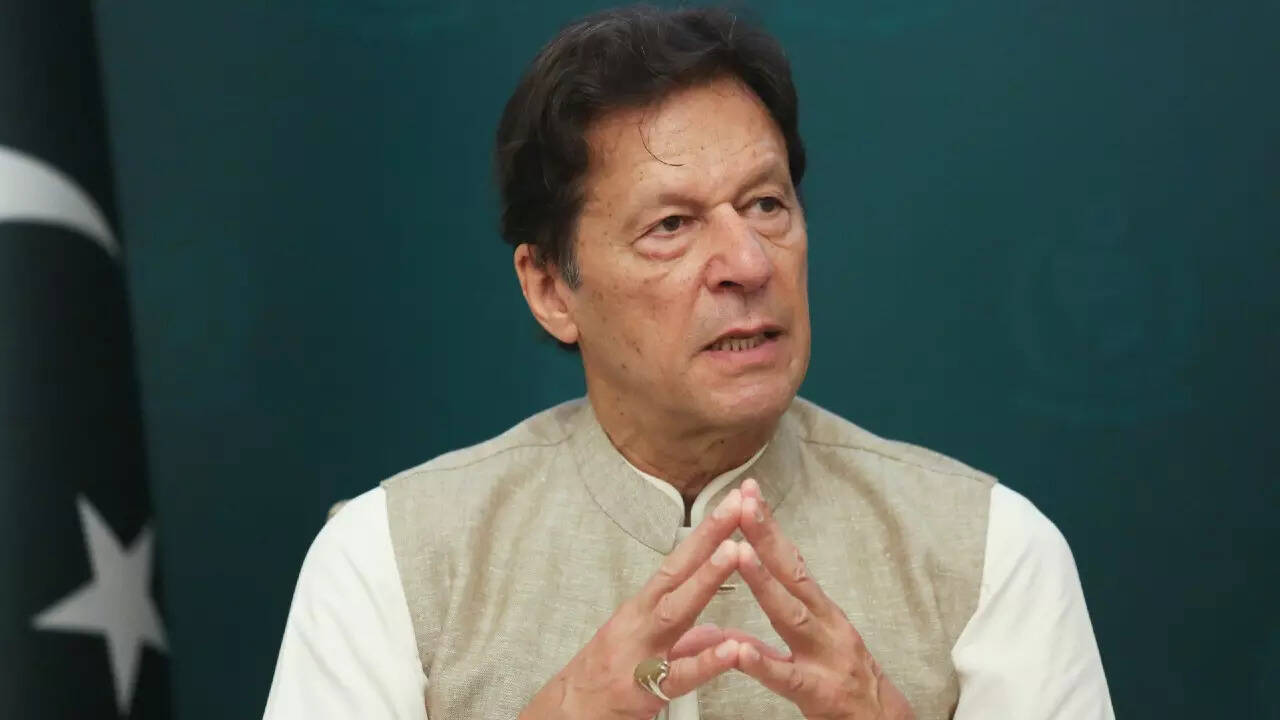 ISLAMABAD: A special court adjourned Tuesday the indictment of jailed former PM Imran Khan and his ex-foreign minister Shah Mehmood Qureshi to October 23 in the cipher (diplomatic) telegram case.
The hearing was held at Rawalpindi's Adiala where Imran and Qureshi were handed copies of the Federal Investigation Agency's (FIA) chargesheet.
The indictment will mark the start of trial for Imran, the Pakistan Tehreek-e-Insaf (PTI) chairman, and Qureshi, the party's vice-chairman.
Speaking after the hearing, Imran's lawyer Sher Afzal Marwat said the former PM and Qureshi were "again presented before the court in a cage".
Earlier this month, the court had ordered the indictment on October 17. The PTI leaders had earlier refused to accept the (FIA) chargesheets.
The case against ex-PM Imran and former foreign minister Qureshi was filed during the tenure of the previous government led by his rival Shehbaz Sharif, allegedly with undeclared approval of the powerful military establishment in an apparent bid to keep the top PTI leaders out of electoral politics.
The case pertains to a diplomatic document which reportedly went missing from Imran's possession and was never returned to the foreign ministry. PTI alleges that the document contained a US threat to overthrow the erstwhile Imran-led government.
In March last year, Imran had waved a paper at a rally, claiming it was evidence of a foreign conspiracy behind a no-confidence motion he faced then. The motion was carried a few weeks later in parliament and Imran's government was removed.
In the cipher case, Imran and Qureshi are accused of wrongful communication/use of official secret information and illegal retention of cipher telegram (diplomatic cable) with malafide intention.
Imran was sentenced to three years in the Toshakhana (state treasure-house) case — for allegedly concealing gifts received as PM — on August 5 this year. The Islamabad high court later suspended his sentence but he remained behind bars in the cipher case.