In Tel Aviv, Biden blames 'other team' for Gaza hospital attack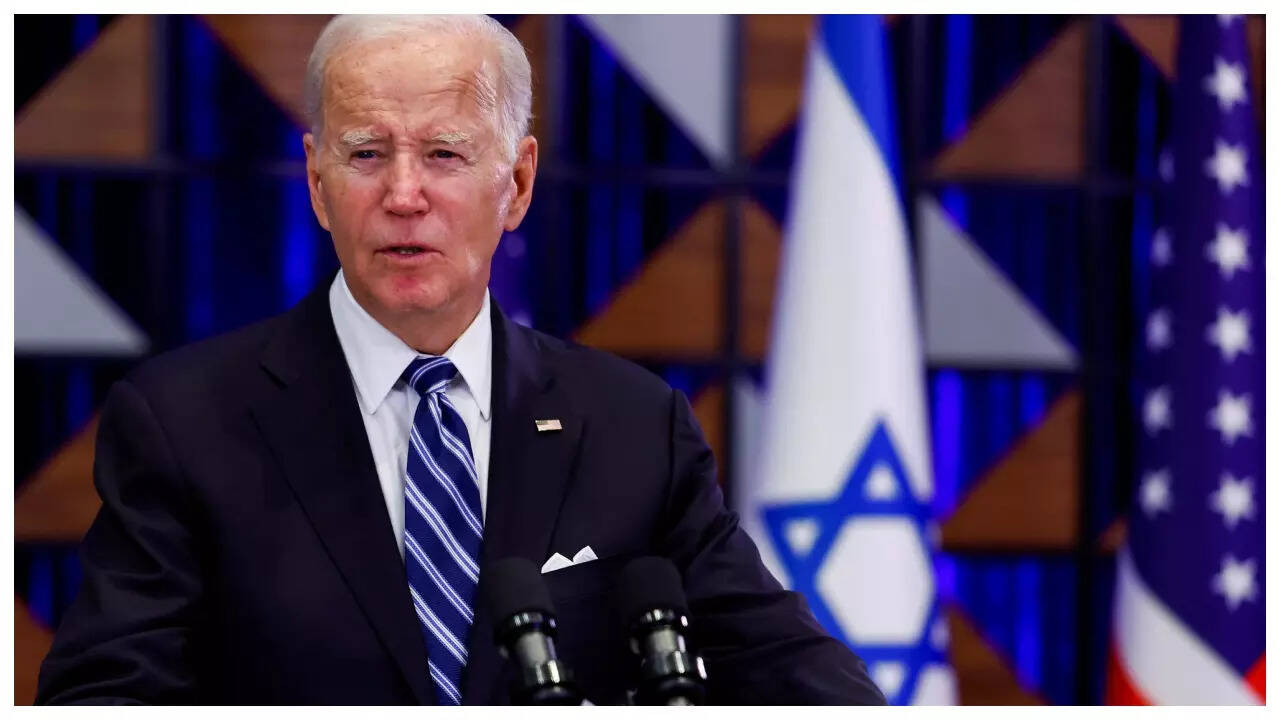 As Gaza reeled under a hospital attack in which nearly 500 Palestinians are feared dead, US President Joe Biden, on his solidarity visit to Tel Aviv Wednesday, blamed it on the "other team", while Israel said the explosion was caused by a "malfunctioning rocket" fired by Palestinian Islamic Jihad, an armed group allied with Hamas.
NYT reported early US intelligence suggesting, on the basis of satellite and infrared data, that the launch of the rocket or missile on Ahli Arab hospital in Gaza Strip did not come from the direction of Israeli military positions. Israeli officials are also known to have provided the US with intercepts of Hamas officials saying the strike came from forces aligned with Palestinian militant groups. Palestinian Islamic Jihad denied the allegation, and the Hamas-run Gazan health ministry said that an Israeli strike had caused the blast. Neither side's claims could be independently verified.
The hospital attack, coming on the back of deepening humanitarian crisis in Gaza, has sparked outrage in the Arab world. President Abdel-Fattah el-Sisi of Egypt, King Abdullah II of Jordan and Palestinian President Mahmoud Abbas – friends of the US – called off a planned Wednesday summit with Biden, who then restricted his visit to Israel. The White House said Biden would speak to Abbas and el-Sisi by phone.
"I want you to know you're not alone. We will continue to have Israel's back as you work to defend your people," Biden, who travelled to Tel Aviv on a rapid visit, told Israeli PM Benjamin Netanyahu. He, however, cautioned Israel not to be consumed with rage over the October 7 Hamas attack, saying the country should not repeat the mistakes that US committed post-9/11.
Promising $100 million in humanitarian aid for Gaza and the West Bank, Biden said he had spoken with the Israeli cabinet "to agree to the delivery of life-saving humanitarian assistance of civilians in Gaza". Soon after, Netanyahu said Israel "will not thwart" deliveries of food, water or medicine, as long as they are limited to civilians in the south of the Gaza Strip and don't go to Hamas militants. The statement made no mention of badly needed fuel. But it was not clear when the truckloads of aid waiting at the Rafah crossing with Egypt would be allowed to enter.