Israel: Days before Hamas attack, US intelligence warned of increased risk for Palestinian-Israeli conflict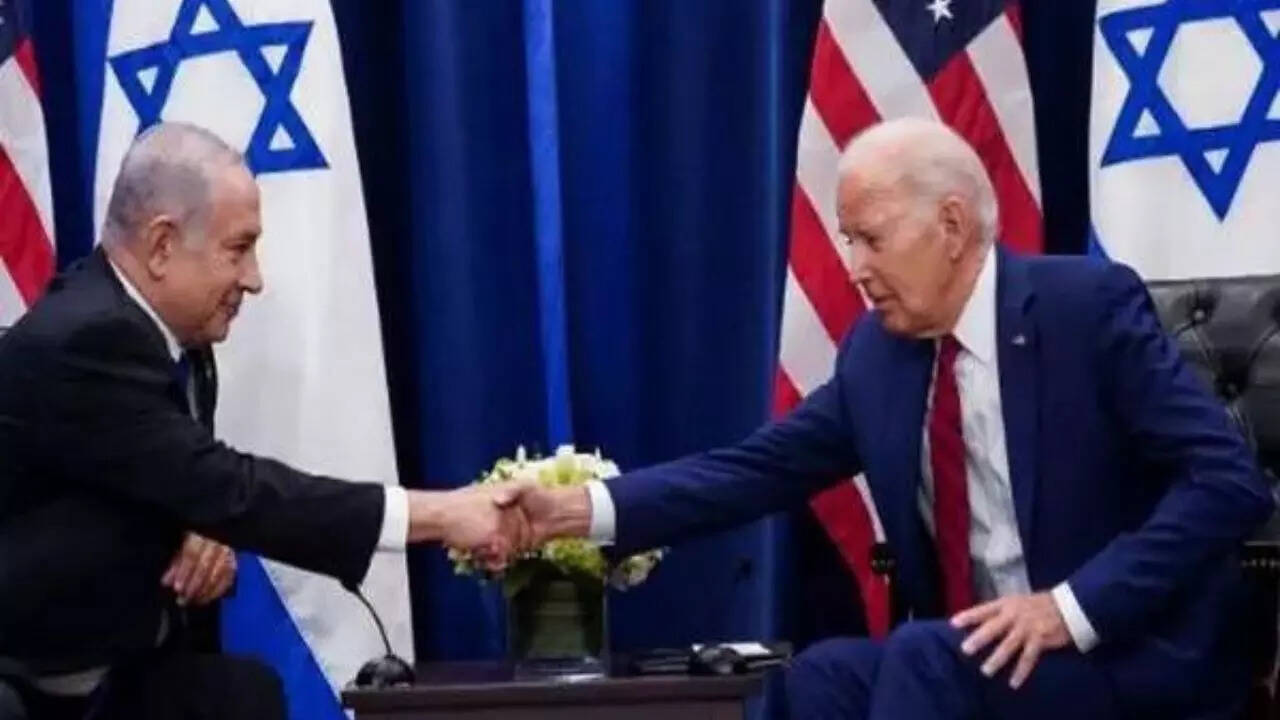 NEW YORK CITY: Ahead of the recent Hamas attack on southern
Israel
, the US intelligence community issued two assessments based on intelligence shared by Israel, cautioning the Biden administration about a growing risk of Palestinian-Israeli conflict, CNN reported citing sources.
The intelligence updates, dated September 28 and October 5, indicated that Hamas was preparing to escalate rocket attacks across the border. An October 5 wire from the CIA warned generally of the increasing possibility of violence by Hamas. On October 6, one day before the attack, US officials received reports from Israel signalling unusual Hamas activity, suggesting an imminent attack.
However, these US assessments did not offer specific details about the scale and brutality of the operation that Hamas executed on October 7, leaving over a thousand Israelis dead. Although these reports were not new to many officials, they have raised concerns about whether both the US and Israel were sufficiently attuned to the looming risks, CNN reported.
Moreover, it is uncertain if any of these US assessments were shared with Israel, which provides much of the intelligence that the US bases its reports on, CNN stated.
Middle Eastern allies, including Arab countries in the region, had repeatedly warned US and Israeli officials that Palestinian anger had reached a dangerous level. Despite these warnings, the attack took them by surprise. CIA Director Bill Burns had also expressed concerns about increased violence between Israelis and Palestinians in the past.
While US officials insist that they were tracking the situation strategically, the lack of specific tactical warnings has led some to question the effectiveness of intelligence sharing. US officials emphasise that much of their intelligence on the region is provided by Israel, as reported by CNN.
The failure to predict the magnitude of the attack may be attributed to a lack of imagination and Hamas's adept use of counterintelligence measures. Hamas concealed its planning by avoiding digital communications that could be tracked by Israel and holding in-person planning meetings. Israel also failed to recognize key indicators, such as Hamas training exercises conducted at multiple sites near the Israeli border.
In retrospect, both US and Israeli officials acknowledge that they underestimated the threat posed by Hamas, and had been lured into complacency by Israeli policies.
It is possible that the scale of the Hamas operation exceeded the group's own expectations.
Yet those strategic warnings did nothing to help US or Israeli officials predict the events of October 7, when more than 1,000 Hamas fighters poured across the border into Israel in an operation that would leave more than a thousand Israelis dead.
For most US and Israeli officials who were tracking the intelligence, the expectation was that there would likely be just another round of small-scale violence by Hamas, perhaps some rocket fire that Israel's Iron Dome would intercept, one source familiar with the intelligence explained.
"If we had known or if we know of a pending attack against an ally, we would clearly inform that ally," Secretary of Defence Lloyd Austin said on Friday, CNN reported.