Israel Invasion on Gaza: US and Israel mull peacekeepers for the Gaza Strip after Hamas | World News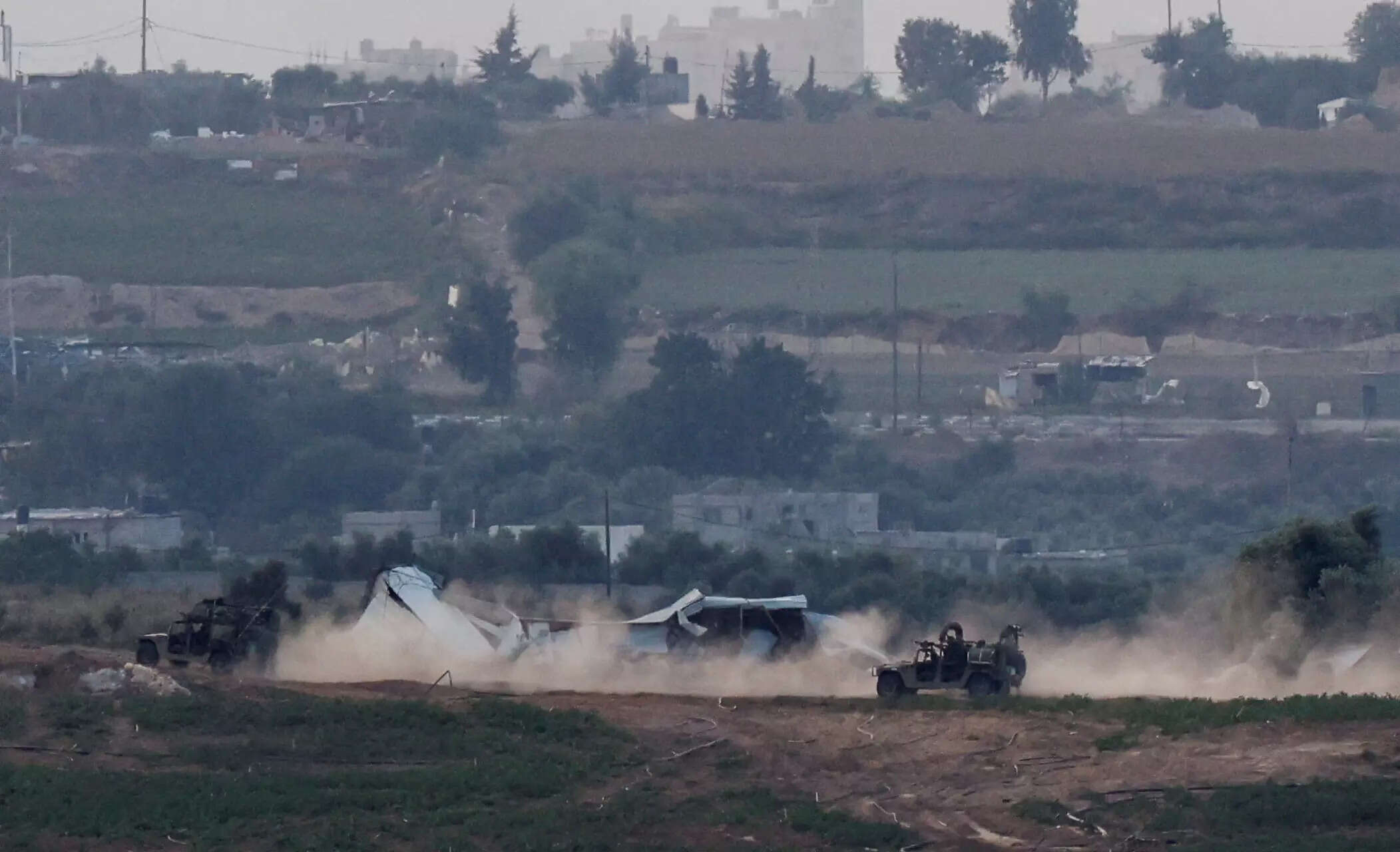 The US and Israel are exploring options for the future of the Gaza Strip, including the possibility of a multinational force that may involve American troops if Israeli forces succeed in ousting Hamas, people familiar with the matter said.
Also See: Israel Hamas War News
The people said the conversations have been impelled by a sense of urgency to come up with a plan for the future of Gaza now that a ground invasion has begun.A second option would establish a peacekeeping force modeled on one that oversees a 1979 Egypt-Israel peace treaty, while a third would see Gaza put under temporary United Nations oversight.The people, who asked not to be identified discussing the sensitive matter, underscored that the conversations are still at an early stage and much could change. Some US officials consider the options premature or unlikely. But Secretary of State Antony Blinken alluded to the challenge on Tuesday when he told a Senate panel that the US was examining a range options for the future of Gaza.
"We can't have a reversion to the status quo with Hamas running Gaza," Blinken, who will travel to Israel on Friday, told the Senate Appropriations Committee. "We also can't have — and the Israelis start with this proposition themselves — Israel running or controlling Gaza."
"Between those shoals are a variety of possible permutations that we're looking at very closely now, as are other countries," he said.
National Security Council spokesperson Adrienne Watson told Bloomberg on Tuesday night that "sending US troops to Gaza as part of a peacekeeping force is not something that's being considered or is under discussion,"
The State Department declined to comment on the plans.
Israeli officials have said repeatedly that they don't intend to occupy Gaza, but they've also said that continued rule by Hamas is unacceptable after the October 7 attack in which the group killed 1,400 Israelis and took more than 200 people hostage. There's also little evidence that the Palestinian Authority, which governs the West Bank, would be willing or able to take over Gaza. Hamas has been designated a terrorist group by the US and the European Union.
Shani Louk: The shocking story of German-Israeli woman, murdered by Hamas
All three options hold political peril for President Joe Biden and for other nations, including Gulf States, not to mention Israel. Biden believes that putting even a small contingent of American troops in harm's way could prove politically risky, according to a person familiar with his thinking, who added that the US isn't close to making such a decision. It's also not yet clear whether Arab states might be interested in participating, another person said.
Ultimately, Biden and other US officials say that an endpoint that involves a sovereign Palestinian state is necessary, but exactly how to reach that outcome has barely featured in discussions, either public or private. And Israel says its military operation could last months, and will result in a buffer zone around Gaza.
Is this the end of Hamas? Israel PM Netanyahu discusses his Gaza war plan with US President Joe Biden
According to the people familiar with the matter, one option would grant temporary oversight to Gaza to countries from the region, backed by troops from the US, UK, Germany and France. Ideally, it would also include representation from Arab nations such as Saudi Arabia or the United Arab Emirates, the people said.
A second option is a peacekeeping force modeled on the Multinational Force and Observers group that operates on and around the Sinai peninsula, enforcing the terms of the peace treaty between Egypt and Israel. Israel believes that this idea is worthy of consideration, according to a person familiar with the matter.
A third option would be temporary governance of the strip under a United Nations umbrella. This would have the advantage of the legitimacy bestowed by the UN, but Israel views it as impractical, according to a person familiar with Israel's thinking, who added that Israel believes that little good has come from the world body.
Earlier this month, Israeli Minister Benny Gantz labeled UN Secretary-General Antonio Guterres a "terror apologist" after Guterres argued that the October 7 attacks "did not happen in a vacuum."
Several former officials and outside groups have already begun discussions with the US and Israel, and floated possible plans. One came from the Washington Institute for Near East Policy, which called for a Palestinian-run interim administration, with the UN Relief and Works Agency continuing to provide food, heath and education.
"Public safety and law enforcement could be directed by a consortium of the five Arab states who have reached peace agreements with Israel—Egypt, Jordan, the United Arab Emirates, Bahrain and Morocco," Washington Institute scholars wrote in an Oct. 17 note. "Only those Arab states would have Israel's confidence, which is essential for this effort to succeed."
US officials have suggested that the Palestinian Authority should be one part of a longer-term solution. "At some point, what would make the most sense would be for an effective and revitalized Palestinian Authority to have governance and ultimately security responsibility for Gaza," Blinken said, adding that "whether you can get there in one step is a big question."
Watch Israel-Hamas war news: Israel's Benjamin Netanyahu rejects calls for cease-fire with Hamas