Israel: Iran Warns of new attack fronts in Israel amid Gaza conflict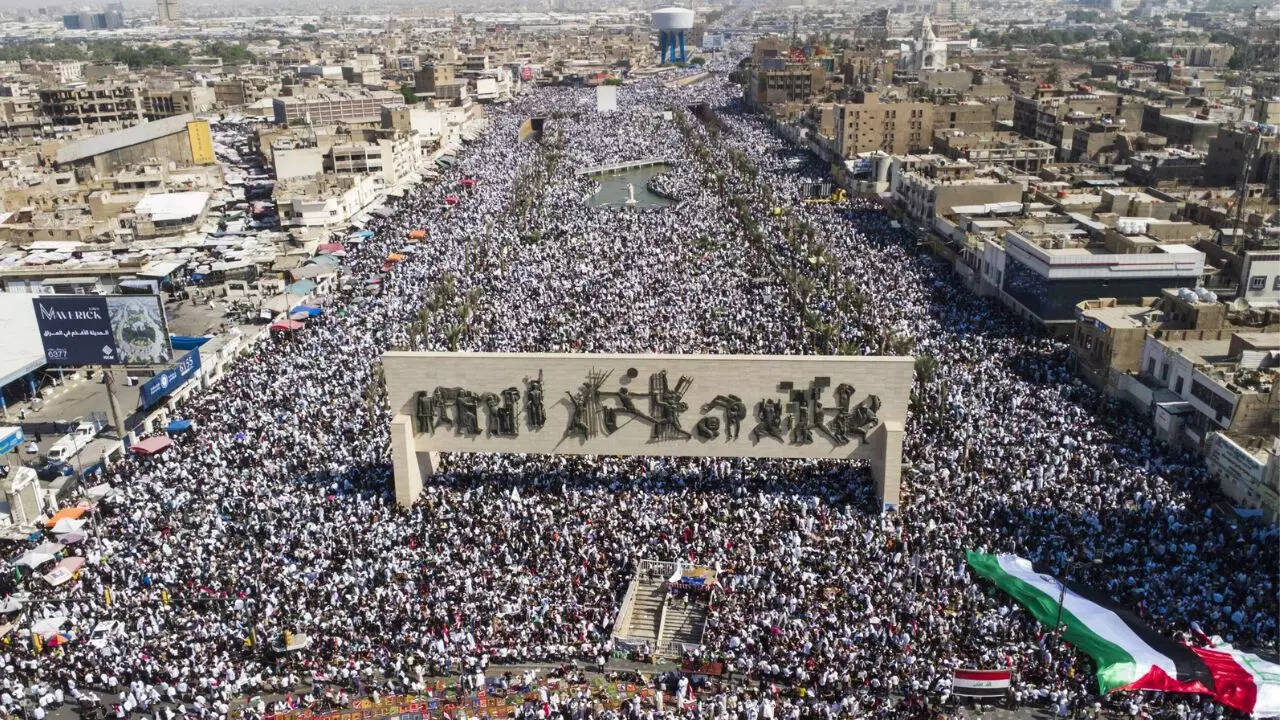 NEW DELHI: Iranian officials have issued public warnings of potential new fronts opening against
Israel
in the region, should the offensive on the Gaza Strip persist, reported the New York Times.
Iran's state television aired a segment outlining how these attacks might unfold, featuring Ayatollah Ali Khamenei, Iran's supreme leader, who stated that if the conflict continued, the "forces of the resistance" – a network of militia groups supported by Iran – would be unstoppable.
The report detailed a coordinated effort involving various groups from different directions. It suggested that the Houthis in Yemen, Syrian and Iraqi militias in Syria, and Hezbollah in Lebanon would join forces to launch attacks on Israel using missiles and drones, effectively surrounding the nation from all sides.
The report also highlighted the capabilities of these groups, stating that the Houthis in Yemen possessed missiles with a range of over 1,200 miles, while Hezbollah in Lebanon reportedly had an arsenal of advanced missiles that could target Israeli warships in the Mediterranean Sea and the city of Tel Aviv.
Additionally, the report mentioned that Iraqi militia groups had taken positions alongside Syrian militias near the Golan Heights, a region captured by Israel from Syria in 1967 and subsequently annexed.
Younis Shadlou, the state television reporter who narrated the segment, suggested that these operations could unfold in the near future if Khamenei's call for an end to the bombardment of Gaza was not heeded.
Tensions in the region are already escalating, with exchanges of fire between Israel and Hezbollah in Lebanon along Israel's northern border, resulting in casualties on both sides. So far, the conflict has not expanded beyond the border area.
The US military has also heightened its alert status in the region. On the same day President Joe Biden made a significant show of support with a wartime visit to Israel, the US military reported intercepting several drones that posed a threat to American military and allied personnel in Iraq. One incident resulted in "minor injuries" to coalition troops.
The International Crisis Group, a conflict prevention organization, issued a report on the Israel-Hamas conflict, emphasizing the importance of preventing the conflict from spreading to other regions. They also noted that Iran, which has issued ominous warnings about an expansion of the conflict, possesses the capacity to aggravate the situation.