Lost mother & wife to politics: Nawaz Sharif says at his first rally on return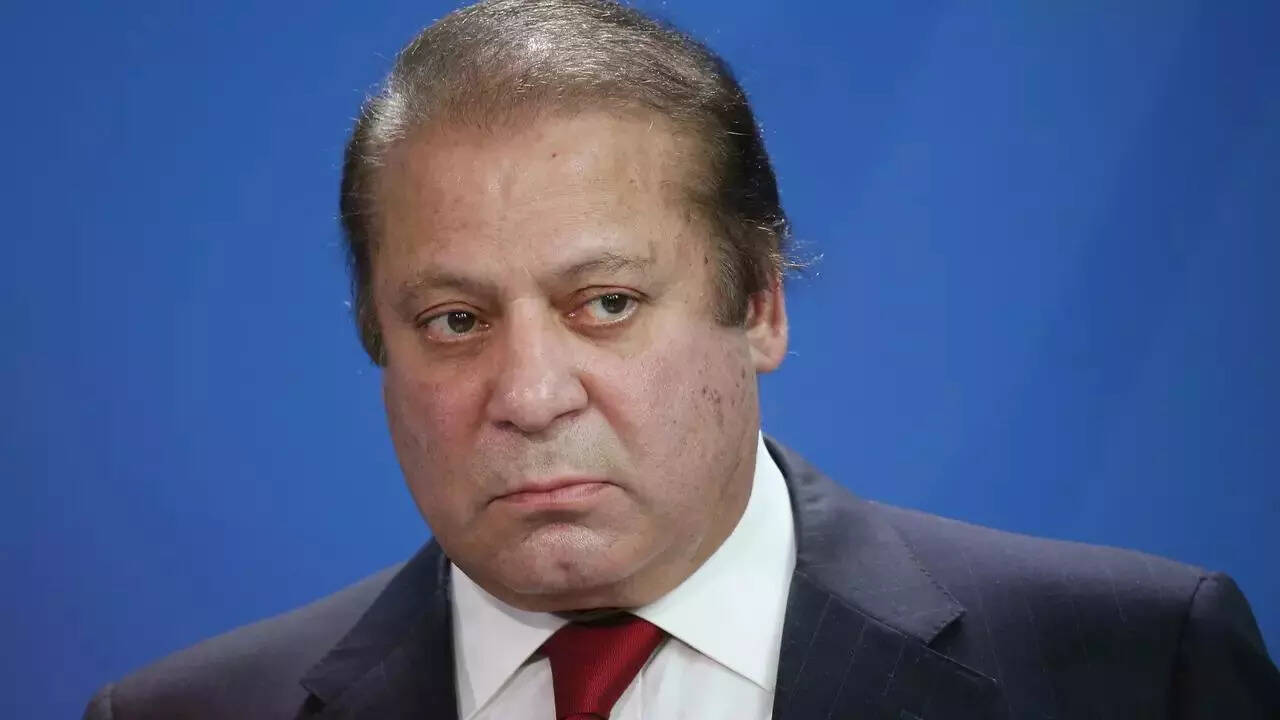 LAHORE: "I lost my mother and wife to politics," former Pakistan prime minister Nawaz Sharif said on Saturday, getting visibly emotional as he described how he faced the news of their deaths during his imprisonment. Sharif was addressing a mammoth rally at Minar-e-Pakistan here this evening soon after he returned earlier to Pakistan ending the four years of self-imposed exile in the UK.
Claiming that after seeing the love of the party followers gathered at the rally he has forgotten his "grief and pain", the 73-year-old Pakistan Muslim League-Nawaz (PML-N) supremo said, "Even if I don't want to remember, there are some wounds that can't heal ever."
In an almost emotionally choked voice, he said he had lost his mother and wife "to politics" and recalled how he couldn't pay the final respects to either his mother, father or wife.
"My wife Kulsoom was counting her last moments. I requested them (the jail authorities) to allow a call to speak with her. I am telling you of the time I was in Adiala jail. For two-and-a-half hours I kept requesting them but they did not allow it. And finally, broke the news of her death to me," Sharif said and looked at his daughter Maryam, sharing the stage with her uncle Shehbaz and other party leaders.
"They told me they would break the news (of Kulsoom's death) to Maryam but I said no. Imagine, how can she and others take that when they are all alone."
Kulsoom died in 2018 at the age of 70 in London while both Sharif and daughter Maryam were serving jail terms in Pakistan in corruption cases.
Earlier in the afternoon, Sharif, who had spent the last four years in London, reached Islamabad from Dubai. After completing legal formalities in connection with his bail, he headed for Lahore, PML-N's bastion in Punjab province.