'Maybe it's my last voice': Gaza teenager's audio diary captures life under bombardment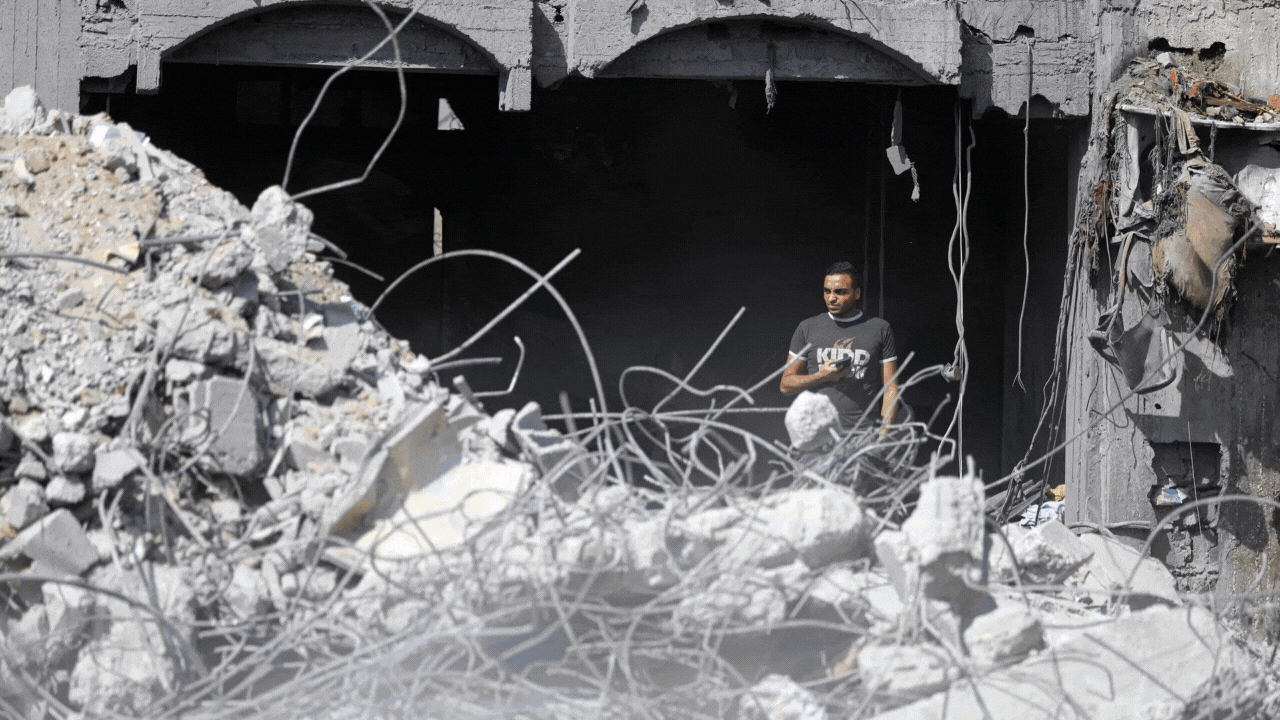 In a compelling narrative documented by The New York Times, Tasneem Ismael Ahel, a 19-year-old college student in Gaza City, has emerged as a voice in the midst of war, using WhatsApp voice notes to offer a glimpse into the challenging realities of life in the conflict-ridden region.
As Israel imposed a communications blackout and cut off electricity, Tasneem's heartfelt audio messages, often arriving in bursts, shed light on the daily challenges faced by Palestinians living under siege.
A segment from her voice messages reads, "We just want to sleep and we can't. We can't because we don't know where and what and when they will bomb missiles. So I record these voice [messages]. And I know maybe it's not my last voice. Maybe it's my last voice. Maybe it will reach you, maybe it doesn't".
For two weeks in mid-October, Tasneem embarked on a brave journey, creating an audio diary that she shared with The New York Times. Her account offers a rare glimpse into the intersection of ordinary life with the horrors of war. She documented her sister's somber birthday, the scarcity of essential supplies, the loss of a friend, and the desperate search for shelter during airstrikes.
This round of fighting, which began in response to a Hamas-led attack in Israel, has subjected Tasneem and Gaza's residents, many of whom are under the age of 18, to an unprecedented number of deadly airstrikes. Over 6,500 Palestinians have tragically lost their lives.
For Tasneem, this is not her first experience with war; it's her fifth. Born and raised under siege, her dreams have always reached beyond the concrete borders of Gaza. She aspires to study dentistry abroad and simultaneously pursue her passion for writing, painting, and singing.
While describing life under siege she sends a voice note which reads, "It's 14 October. 11 a.m. I am feeling like I am dead already. But I am still breathing, just still breathing. I miss my old life. I used to be a clean, tidy girl. And everything here is not. I used to be having everything normal. I just want to live normal. I just want to shower normally. I just want to use bathroom normally. I can't breathe normally here. Everything is getting worse".
While her dreams may seem distant amid the repeated conflicts that devastate her homeland, Tasneem's resilience shines through. She and her family have chosen to remain in the land of their ancestors, despite the dangers. As Gaza City transforms into a ghost town with widespread evacuations, they have decided to stay, even as the war looms ever closer.
With determination and hope, Tasneem's voice rises above the devastation, delivering a message that transcends the confines of conflict.