New Zealand's National Party to lead new government as Labour concedes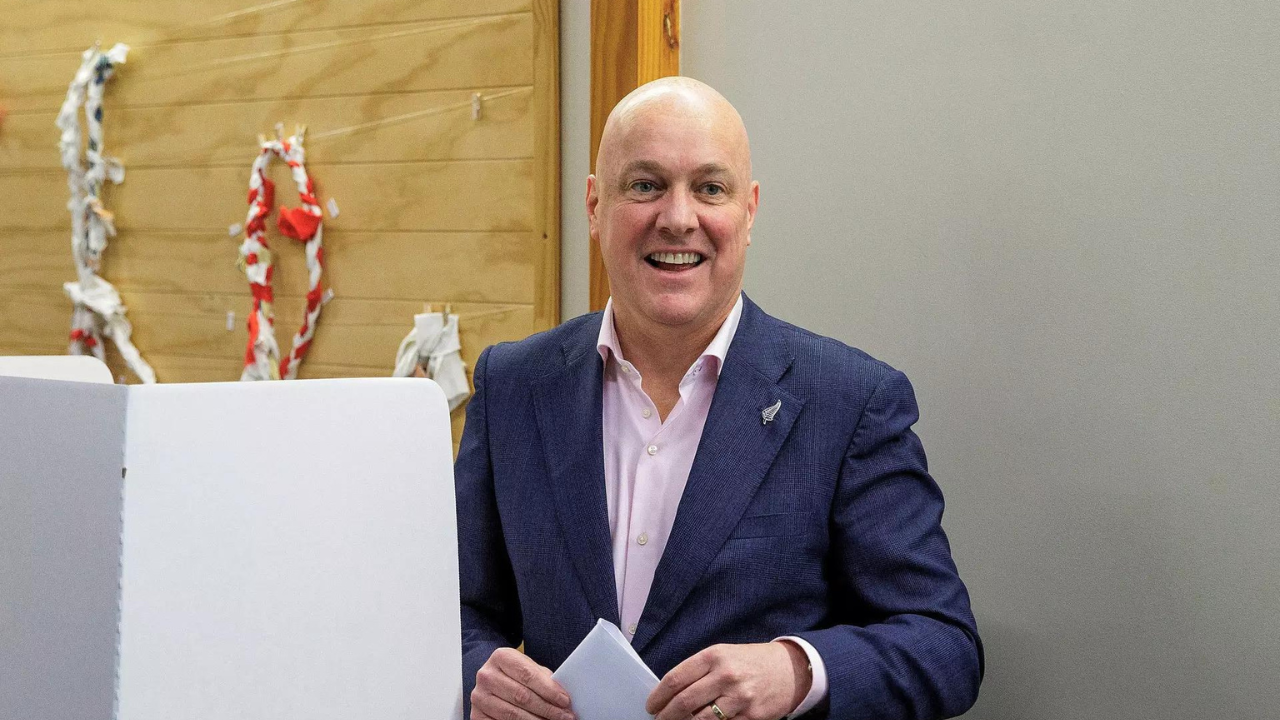 WELLINGTON: New Zealand's centre-right National Party led by Christopher Luxon will form a new government with its preferred coalition party ACT, after Labour leader Chris Hipkins conceded he could not form a government following the country's general election.
The National Party, now in opposition, had 40% of the votes while the ACT party had 9%, which based on the current tally would give the two parties enough seats to form a government, according to the Electoral Commission.
"As the numbers stand, Labour is not in a position to form a government," Hipkins said. He added that he had called Luxon earlier to concede defeat.
Labour is currently sitting on 26% of the vote.
The National-ACT majority is slim and still may need support from populist party New Zealand First to form a government.
There are normally 120 seats in parliament but because the Te Pati Maori's four seats from constituencies exceeded its share of the national popular vote, the electoral system calls for creating additional proportional seats to even out representation. This will alter the final seat tally.
Political commentator and former National staffer Ben Thomas said the result for the core centre-right bloc was much stronger than polls were showing in the last few weeks of the campaign.
"The overwhelming driver was dissatisfaction with the government," he said.
Under former leader Jacinda Ardern, Labour in 2020 became the first party to capture an outright majority since New Zealand switched to a mixed member proportional system in 1996.
But Labour has since lost support, with many New Zealanders dissatisfied over the country's long Covid-19 lockdown and the rising cost of living.
Prime Minister Chris Hipkins has tried to re-engage with those voters, focusing on what he termed "bread-and-butter issues", but was unable to gain traction in the polls.
National has campaigned on providing relief for struggling middle-income New Zealanders, bringing historically high inflation under control, and reducing the country's debt.
The provisional count of votes is expected to be completed later this evening but the official vote count, which includes overseas and special votes, is not due until November 3.
Special votes have historically made slight changes to the election outcome, adding seats for the left and taking them away from the right-leaning bloc.
Labour's losses were significant, with some high-profile members of the party looking likely to lose their seats. Nanaia Mahuta, the foreign minister, was losing in her constituency with 83% of the vote counted.