No confirmed figure on kibbutz baby deaths: Israeli foreign ministry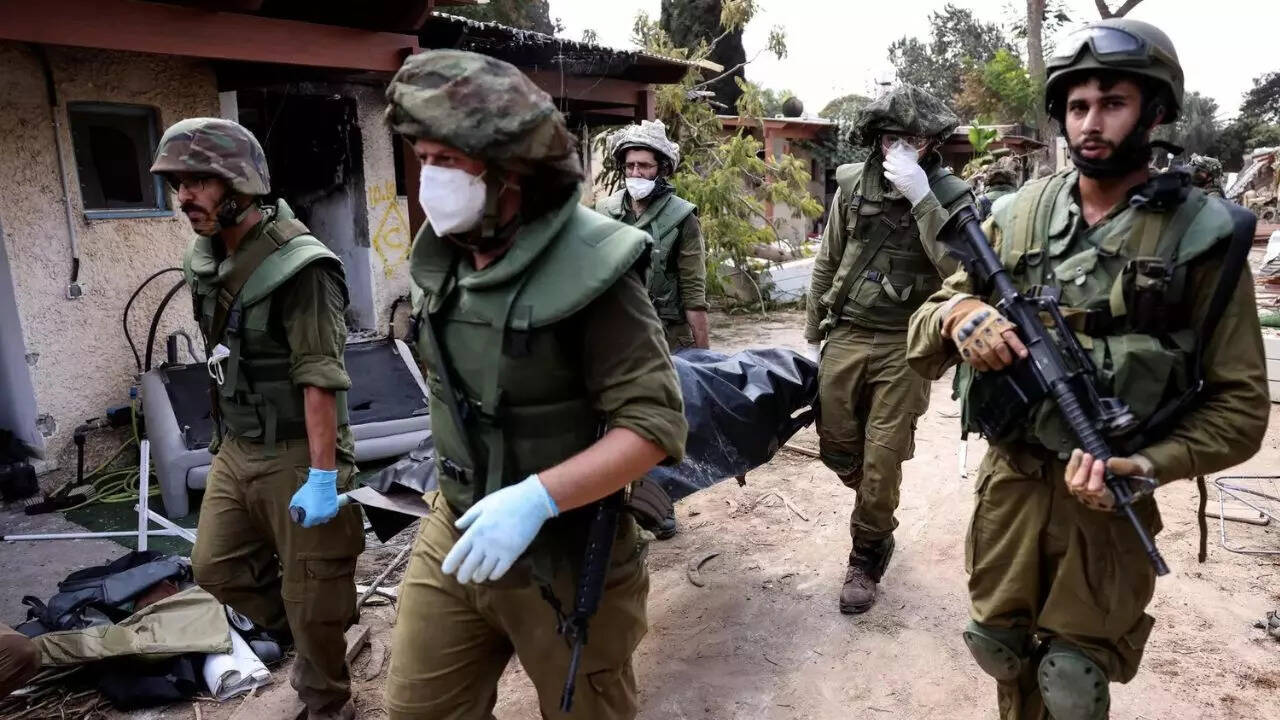 JERUSALEM: Israel's foreign ministry on Wednesday said it was not able to confirm "at this stage" reports that Hamas fighters "murdered" 40 babies at a kibbutz in the south of the country.
On Tuesday, the official government @Israel account on X published a video from an emotional i24NEWS reporter about the devastation at the Kfar Aza kibbutz.
The video was headlined simply "40 babies murdered".
The reporter said in another video published on the news channel's own web site: "No one could expect that it would be like this, the horrors I'm hearing from these soldiers."
Reports about "40 babies murdered" have been reposted massively on social media sites since Tuesday, and used to condemn Hamas's armed offensive against Israel, which began on Saturday.
But asked about the number of babies killed at Kfar Aza, a spokesman for the Israeli foreign ministry, which runs the @Israel account, told AFP: "We cannot confirm any number at this stage."
Retired Israeli army general Itai Veruv has said that "70 terrorists fully armed, fully skilled" attacked Kfar Aza at about 6:30 am (0330 GMT) on Saturday.
He described the attack as "a massacre, a big disaster".
Some 400 people lived in the farming community, which lies about two kilometres (1.5 miles) from the border with the Gaza Strip.
Several Israeli soldiers deployed to the scene told AFP that between 100 to 150 people were killed in the Hamas attack on the kibbutz, including an undetermined number of children.
One soldier, who asked not to be identified, described mutilations, including some decapitations, but refused to elaborate.