Pakistan SC declares trial of civilians in military courts null and void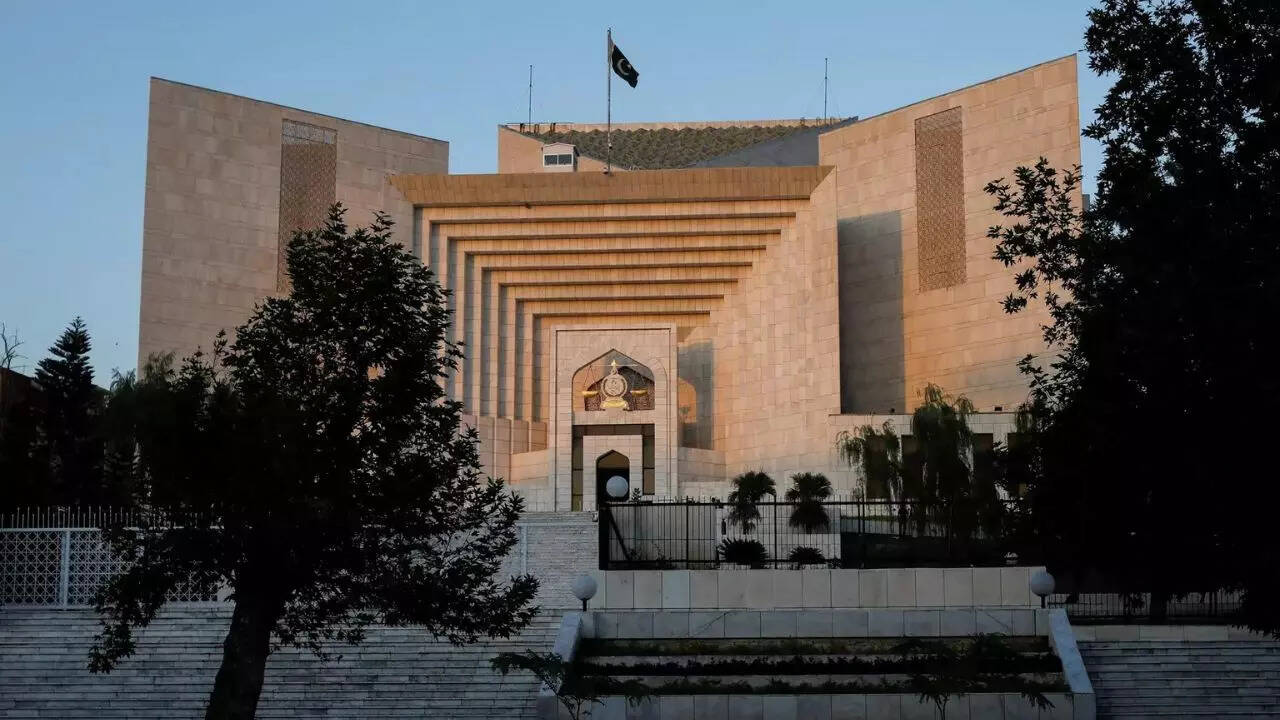 ISLAMABAD: Pakistan's Supreme Court declared on Monday as null and void the trials of civilians in military courts. The civilians had been arrested for alleged involvement in violent protests in the country on May 9 this year.
A five-judge bench of the top court headed by
Justice
Ijazul Ahsan announced the verdict with a 4-1 majority, saying that the constitution gives citizens the right to fair trial.
Scores of people had been arrested following the violence on May 9 and 10, which included attacks on military installations, when former PM Imran Khan was arrested in an alleged graft case. At least 102 civilians faced military trials under the Army Act.
The court declared Section 2(1)(d) of the Army Act, which elaborates on persons subject to the act, to be in violation of the constitution and "of no legal effect". The court also declared Section 59(4) (civil offences) of the act to be unconstitutional.
Since May 9, Khan's party, Pakistan Tehreek-e-Insaf (PTI), has faced a crackdown, with thousands of workers said to be behind bars and several key leaders leaving his side. The PTI denies involvement in attacks on public and private property says the violence was a conspiracy against it.
Legal experts termed the apex court's decision "positive" for the constitution and fundamental rights, adding that it would strengthen civilian courts. "We were against military courts and we endeavoured against it. The verdict has shown that giving relief is the prerogative of the SC," said barrister Aitzaz Ahsan, one of the petitioners.