Putin and Orban reaffirm Russian-Hungarian ties amid international strains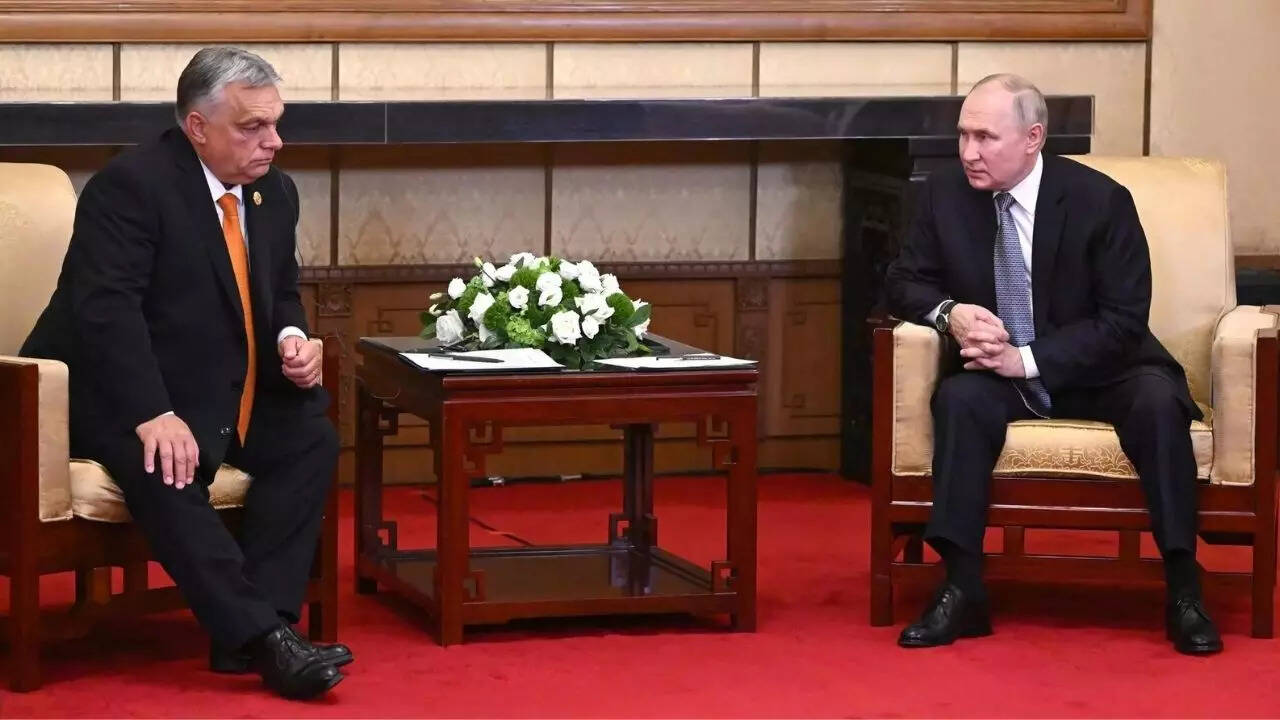 BEIJING
: Russian President Vladimir Putin and his closest ally among European Union leaders, Hungarian Prime Minister Viktor Orban, on Tuesday reaffirmed their commitment to bilateral ties amid international tensions over the war in Ukraine.
Hungary – which has opposed many EU initiatives to support Ukraine in resisting Moscow's forces and gets most of its crude oil and gas from Russia – has never wanted to oppose Russia and is trying to salvage bilateral contacts, Orban told Putin in comments via an interpreter broadcast on Russian television before a forum in Beijing.
The men met in the government guest house where Putin was staying before the start of an international forum on China's Belt and Road Initiative.
"Despite the fact that in today's geopolitical conditions the opportunities for maintaining contacts and developing relations are very limited, nevertheless, it can only cause satisfaction that our relations with many European countries are maintained and developed. One of these countries is Hungary," Putin told Orban.
Hungary cultivates closer ties with Russia than other EU states, and is seen as the key potential opponent to a decision due in December on whether to open EU accession talks with Kyiv, which would require the unanimous backing of the bloc's 27 members.
In an attempt to win Budapest's approval for further aid to Ukraine, including a start to membership talks, Brussels is considering unlocking billions of euros for Hungary that were frozen over rule-of-law concerns, senior officials say.
In an emailed response to Reuters, Orban's press chief Bertalan Havasi said Orban and Putin had discussed gas and oil shipments and nuclear energy issues. Under a 2014 contract awarded without a tender, the Russian energy giant Rosatom is building a nuclear power plant in Hungary.
Havasi said Orban had stressed it was crucial for Europe, including Hungary, for the sanctions on Russia and fighting in Ukraine to end, and for the flow of refugees to come to a halt.
He did not say who had initiated the latest meeting.
Putin and Orban last spoke face-to-face on Feb. 1, 2022, in a meeting lasting several hours in Moscow, exactly three weeks before Russia's full-scale invasion of Ukraine, which Russia calls a "special military operation".