Putin: US aircraft carrier arrives in South Korea as North's leader Kim exchanges messages with Putin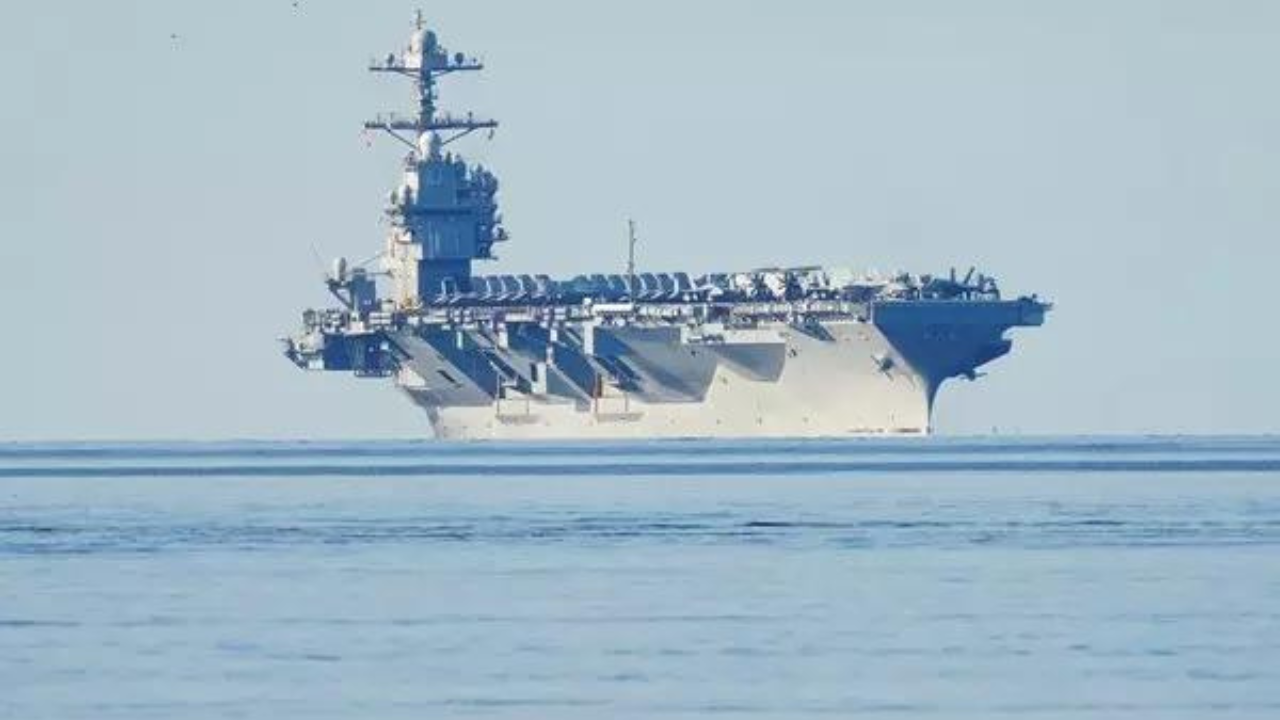 SEOUL: A US nuclear-powered aircraft carrier arrived in South Korea on Thursday in a demonstration of strength against North Korea, as the North's leader reaffirmed his push to bolster ties with Russia. The USS Ronald Reagan and its battle group came to the southeastern South Korean port of Busan after participating in a trilateral South Korean-US-Japanese maritime exercise earlier this week, the South Korean Defence Ministry said.
The aircraft carrier is to stay in Busan until next Monday as part of a bilateral agreement to enhance "regular visibility" of US strategic assets to the Korean Peninsula in response to North Korea's advancing nuclear programme, according to an earlier Defence Ministry statement.
It's the first arrival of a US aircraft carrier in South Korea in six months since the USS Nimitz docked at Busan in late March, the statement said.
The arrival of the USS Ronald Reagan is expected to enrage North Korea, which views the deployment of such a powerful US military asset as a major security threat. When the USS Ronald Reagan staged joint military drills with South Korean forces in October 2022, North Korea said the carrier's deployment was causing "considerably huge negative splash" in regional security and performed ballistic missile tests.
The US carrier's latest arrival comes as concerns grow that North Korea is pushing to get sophisticated weapons technologies from Russia in exchange for supplying ammunitions to refill Russia's conventional arms stores exhausted by its protracted war with Ukraine. Such concerns flared after North Korean leader Kim Jong Un visited Russia's Far East last month to meet President Vladimir Putin and inspect key weapons-making facilities.
On Thursday, Kim and Putin exchanged messages marking 75 years of diplomatic ties between the two countries.
In his message to Putin, Kim said he was "very satisfied" over "an exchange of candid and comprehensive opinions" with Putin during his Russia trip, while expressing a firm belief that bilateral ties will develop onto a new level. Kim also hoped that the Russian people would defeat "the imperialists' persistent hegemonic policy and moves to isolate and stifle Russia," according to the official Korean Central News Agency.
Putin, for his part, told Kim in his message that he was satisfied with the fact that bilateral ties continue to positively develop in all aspects, KCNA said.