Record 114 million people now displaced worldwide: UN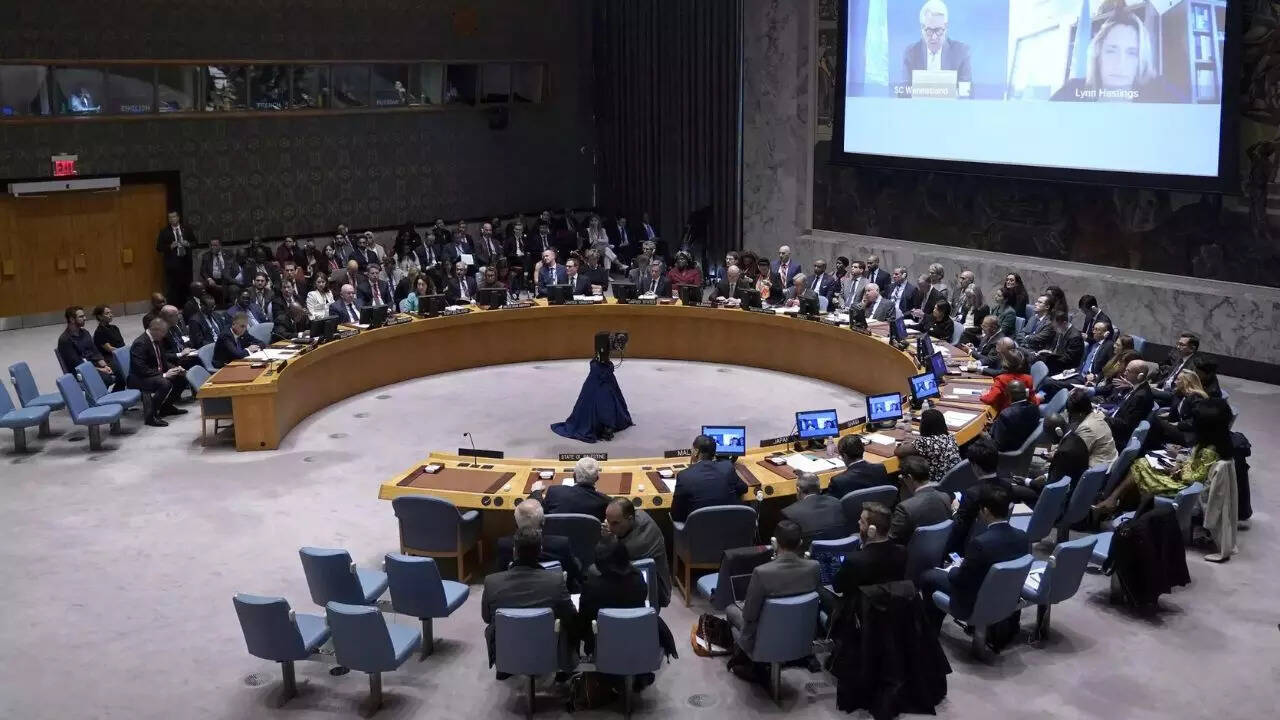 GENEVA: The number of people displaced from their homes worldwide is estimated to have exceeded 114 million, the United Nations said Wednesday– a record figure.
The main drivers in the first half of 2023 were the conflicts in Ukraine, Sudan, Myanmar and the Democratic Republic of Congo; a prolonged humanitarian crisis in Afghanistan; and a combination of drought, floods and insecurity in Somalia, UNHCR, the UN refugee agency, said in a statement.
"The number of people displaced by war, persecution, violence and human rights violations globally is likely to have exceeded 114 million at the end of September," the agency said.
"The world's focus now is — rightly — on the humanitarian catastrophe in Gaza. But globally, far too many conflicts are proliferating or escalating, shattering innocent lives and uprooting people," said UN refugees chief Filippo Grandi.
He blamed the international community's inability to solve or prevent conflicts and urged better cooperation to end violence and allow displaced people to return home.
Record numbers
The number of displaced people worldwide jumped from 108.4 million people at the end of last year to 110 million people by the end of June 2023, the UNHCR said in its Mid-Year Trends Report.
A UNHCR spokesman confirmed to AFP the 114 million figure at the end of September was a record since the agency began collecting data in 1975.
The new estimate precedes the outbreak of the war between Hamas and Israel.
Hamas gunmen poured into Israel on October 7, beginning an attack that killed more than 1,400 people, mostly civilians, while also kidnapping more than 220 others, according to Israeli officials.
Gaza's Hamas-run health ministry says retaliatory Israeli strikes have killed more than 6,500 people.
The number of people internally displaced within Gaza is estimated at about 1.4 million, according to the UN humanitarian agency OCHA.
One in 73 displaced
More than one in 73 people around the world are forcibly displaced, the UNHCR said.
At mid-2023, there were 35.8 million refugees who had fled abroad, and 57 million internally displaced persons (IDPs). Millions more are asylum seekers or in need of international protection.
Almost one-third of all displaced people originated from just three countries: Afghanistan, Syria and Ukraine.
Low- and middle-income countries hosted 75 percent of refugees and other people in need of international protection.
The countries hosting the most refugees are Iran and Turkey at 3.4 million each; Germany and Colombia with 2.5 million each; and Pakistan with 2.1 million.
Nearly half of Syria's population remained displaced at mid-2023: 6.7 million people within the country and 6.7 million refugees and asylum-seekers, with most hosted in Turkey.
Globally, 1.6 million new individual asylum applications were made between January and June 2023– the largest number ever recorded in the first six months of any given year.
Of those, 540,600 claims were in the United States, 150,200 in Germany and 87,100 in Spain.
"As we watch events unfold in Gaza, Sudan and beyond, the prospect of peace and solutions for refugees and other displaced populations might feel distant," said Grandi.
"But we cannot give up. With our partners we will keep pushing for– and finding– solutions for refugees."
Some 3.1 million people did return home between January and June, including 2.7 million IDPs.