Russia hosts Hamas-Iran meet, draws Israel's ire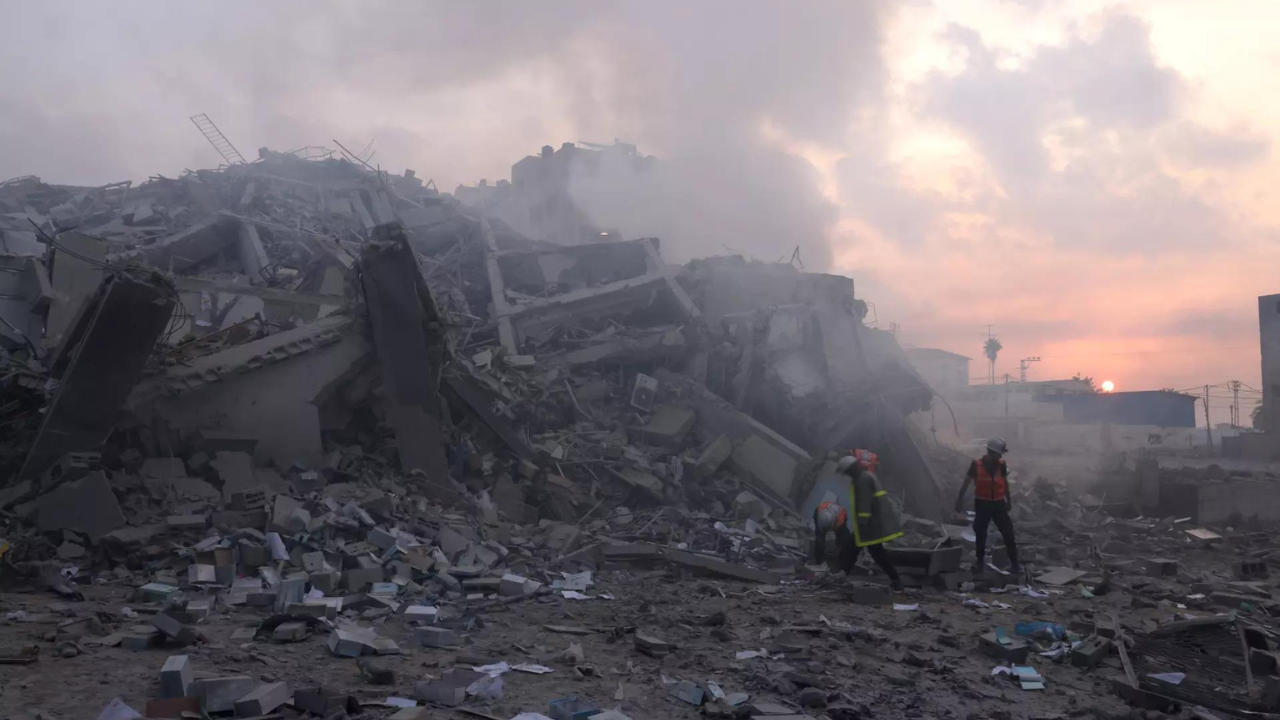 A senior Iranian envoy met Hamas representatives in Moscow following talks with Russian diplomats that underscored Moscow's efforts to expand its clout as a power broker in the Israel-Hamas war, Russian and Iranian media said on Friday.
During the meeting with Hamas' representative Moussa Abu Marzouk, Iran's deputy foreign minister Ali Bagheri Kani emphasised the need for a ceasefire, lifting the blockade of the Gaza Strip and providing humanitarian assistance, according to a statement on Friday by the Iranian embassy in Moscow.Iran's IRNA news agency said Abu Marzouk told Bagheri Kani that he appreciated Iran's support for the Palestinian people.
Prior to the meeting, Abu Marzouk held talks on Thursday with Russian diplomats. His Moscow visit drew strong condemnation by Israel. The Russian foreign ministry said they discussed the release of hostages in the Gaza Strip and the evacuation of foreigners.
The talks highlighted Russia's efforts to insert itself as a mediator in the wake of Hamas' October 7 incursion into Israel. At least 19 Russian citizens have died in the war.
The Israeli foreign ministry slammed Russia's decision to invite Hamas representatives to Moscow as "an act of support of terrorism", and called for the delegation to be expelled from Russia. Kremlin spokesman Dmitry Peskov responded by saying Moscow believes it is necessary to maintain contacts with all parties. It is not clear if representatives from Russia, Iran and Hamas met together Thursday.
Abu Marzouk told Russia's RIA Novosti news agency that he and Russian diplomats discussed issues related to the Palestinian problem and "how we can jointly determine a future for the region and the entire humankind that would differ from (the one) that the US tries to paint." He said Russia's invitation to Hamas was a "message to the entire world that Russia considers Hamas not a terrorist but a liberation movement that defends the rights of its people and wages a war for justice."
On Thursday, Bagheri Khani met Russia's deputy foreign minister Mikhail Bogdanov, who serves as the Kremlin envoy to West Asia.