Shooting: Maine police order city lockdown, citing 'active shooter' at two locations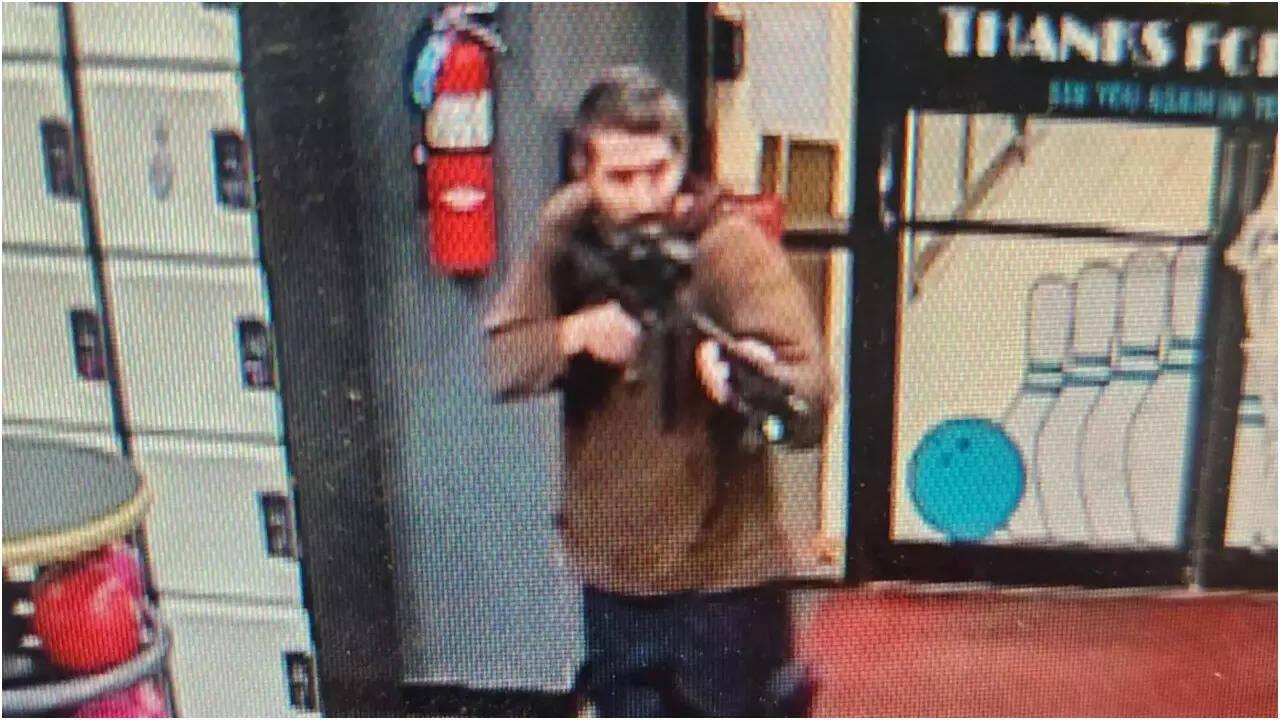 Authorities in Maine ordered residents of Lewiston to shelter in place Wednesday night as they responded to an "active shooter situation" at two locations involving multiple victims.
The shootings took place at Schemengees Bar & Grille Restaurant and Sparetime Recreation, a bowling alley, the Lewiston Police Department said on Facebook, urging residents to "stay off the roads to allow emergency responders access to the hospitals."
A dispatcher at the Androscoggin County Sheriff's Office said there were multiple victims, adding that the exact number and their conditions were still unknown.
Another post on the Lewiston Police Facebook page showed a man who was wearing a brown jacket, holding a rifle. Officials said the person was still at large. Police also released an image of a white SUV, asking the public to contact authorities if they recognize the vehicle.
The Maine State Police said it was assisting the Lewiston Police Department in its response to the shooting. "Please stay inside your home with the doors locked," the state police said on X, formerly known as Twitter.
The city of Lewiston said in a social media post that the shelter-in-place order was connected to an episode on Goddard Road, Mollison Way and the 500 block of Lincoln Street in Lewiston. The statement said people should "refrain from approaching unfamiliar individuals."
The city of Auburn, Maine, also warned residents of an active shooter, urging them to remain indoors. "ALL Auburn & Lewiston residents are strongly urged to shelter in place, lock all doors & report suspicious individuals and activities to 9-1-1," the city said on X, noting that all businesses in the area would be closed.
Allison Tzolo, a worker at Antigoni's Pizza restaurant in Lewiston, near one of the shooting scenes, said that she and her co-workers were sheltering in place at the restaurant.
Tzolo said she didn't hear gunfire but saw a swarm of police vehicles zoom past the restaurant. "We were closing just as the shooting was happening," Tzolo said.
Gov. Janet Mills of Maine said on X that she had been "briefed on the active shooter situation" and urged residents to follow the directions of law enforcement.
President Joe Biden was briefed "on what's known so far about the mass shooting in Lewiston, Maine, and will continue to receive updates," the White House said in a statement.
With about 38,000 people, Lewiston, about 35 miles north of Portland, is the state's second-biggest city. Earlier Wednesday, Schemengees Bar and Grill advertised an "industry night" on its Facebook page, offering discounts for those working in hospitality.