Strengthen Democracy: President Alvi calls for 'forgiveness' & efforts to 'strengthen democracy' in poll-bound Pakistan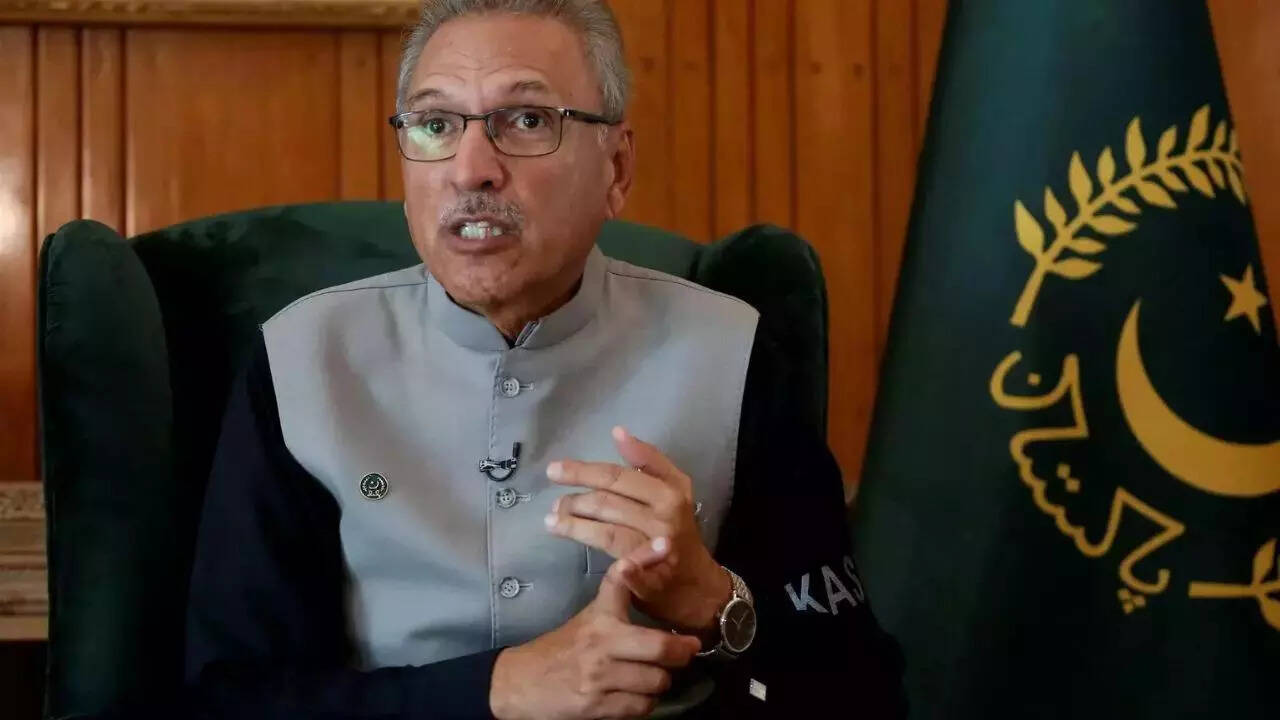 ISLAMABAD: As Pakistan gears up for general elections in January, President Arif Alvi on Tuesday stressed the need to "end bitterness" and make way for "cooperation and
forgiveness
" so that all political parties and their leadership get equal opportunities to participate in the electoral process to "strengthen democracy" in the country. "Democracy will be meaningless if people are not able to elect a leader of their choice," Alvi said.
Alvi's remarks come as Imran Khan, the 71-year-old jailed chief of the Pakistan Tehreek-e-Insaf (PTI) party to which he belongs, faces an uncertain political future as legal battles threaten his participation in the upcoming polls.
Last month, the Election Commission of Pakistan (ECP) announced that polls would be held in the last week of January 2024. It, however, didn't specify a date.
In a meeting with Senator Muhammad Ali Khan Durrani, Alvi said the upcoming general elections should be free, fair, transparent and inclusive, the Dawn newspaper reported, citing a statement issued by the President's House.
Alvi, 74, stressed that all political parties and their leadership should be given equal opportunities to participate in the electoral process to "strengthen democracy in the country".
Alvi's five-year term ended last month, but he will continue to serve as head of state until the next presidential elections, which will take place after general polls in the country.
The president emphasised there was a dire need for political and institutional unity in the country to battle challenges, such as rising inflation.
"Bitterness should end, and a way should be carved for cooperation and forgiveness," he said, adding that the upcoming general elections provide a good opportunity to create the vibrancy needed to rebuild Pakistan and asserted that political participation is the spirit of democracy.
Khan, who is currently lodged at the high-security Adiala jail in Rawalpindi, was ousted through a vote of no-confidence in April 2022. He was incarcerated on August 5 this year after an Islamabad court sentenced him to three years in prison in the Toshakhana corruption case.
Later his sentence was suspended by the Islamabad High Court. But he was again arrested in August in the cipher case for allegedly violating the Official Secrets Act by disclosing a secret diplomatic cable sent by the Pakistan embassy in Washington in March last year.