Thailand: Thailand works to release hostages, readies to fly migrant workers out of Israel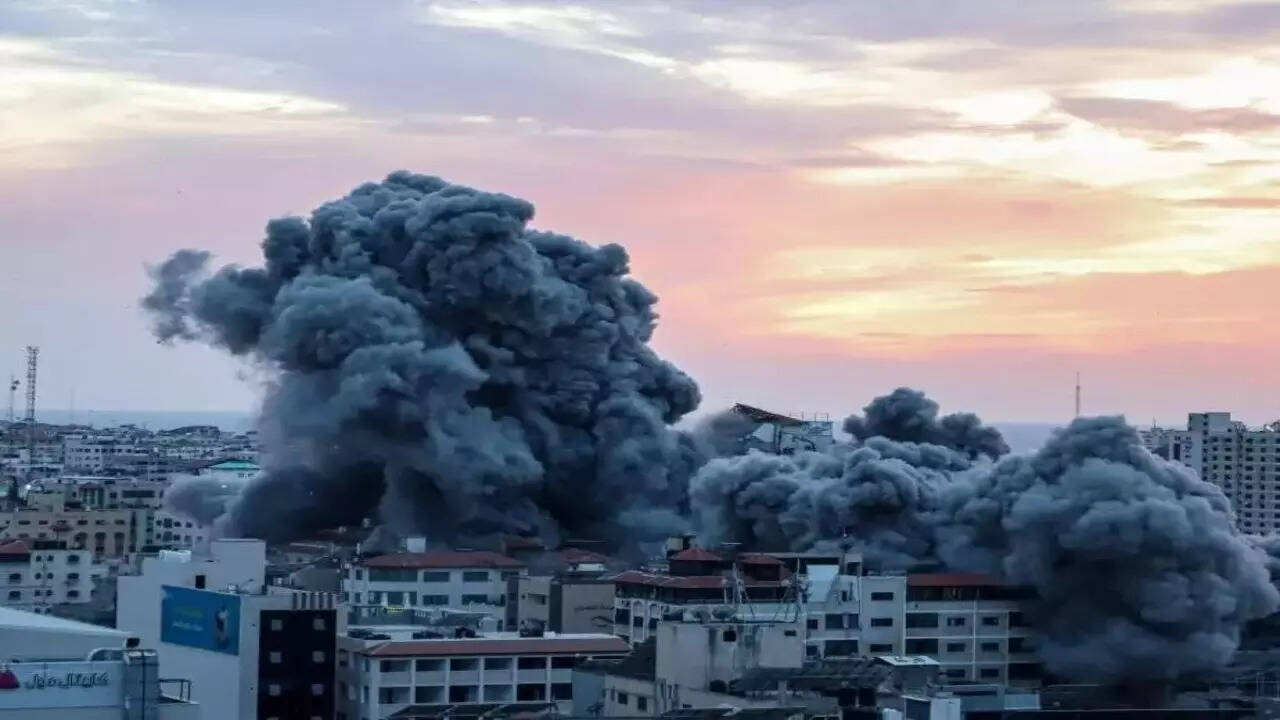 BANGKOK: Thailand is working with Jordan, Egypt and Malaysia to secure the release of its citizens taken hostage during unrest in
Israel
, as over 1,000 Thai migrant workers caught in the conflict look to return home, a deputy foreign minister said on Monday.
A dozen Thai nationals were killed, nine wounded and 11 more kidnapped, Thailand's government said, when Hamas militants burst across the fence from Gaza on a rampage that killed at least 700 Israelis. Dozens of people have been taken hostage.
"We are coordinating with countries that have links to the country that have taken our nationals hostage to negotiate for their release," Jakkapong Sangmanee, told a press briefing.
Negotiations towards securing the release of the Thai hostages was "very positive", Jakkapong said, without elaborating.
Some 1,400 Thais have signed up to be evacuated, he said, adding the first group to return home would be those injured.
Around 30,000 Thai nationals work in Israel, making up one of the largest migrant worker groups in the country, where fighting between Israeli troops and Hamas gunmen are still ongoing in several locations.
More than 400 people have been killed in Gaza after retaliatory Israeli air strikes hit housing blocks, tunnels, a mosque and homes of Hamas officials.
Thailand's air force has two aircraft on standby for evacuation flights, along with medics, and the country's national carrier may also be pressed into service, government officials said.
'I WANT TO GO BACK'
Holed up inside a bunker in southern Israel with over 30 other Thai migrant workers, Udomporn Jampahom said he is desperate to return home.
"I don't feel safe at all," the 37-year-old agricultural worker told Reuters. "We keep hearing blasts and bullets. We can't go outside."
Udomporn, who has two children back in Thailand, said he was working at a farm when he first heard rockets and then gunfire, before fleeing to a workers' camp.
Two days after the attack began, Udomporn said he could hear bursts of gunfire from the bunker, where he and other Thai workers are waiting to be evacuated.
Many are resting on cardboard strips laid on the bare floor, next to their belongings packed into suitcases, videos shared by Udomporn showed.
But Udomporn said wasn't sure about when and how exactly the group would be able to leave Israel.
"I can't stay here," he said, "I want to go back to Thailand."