West Bank: Nine Palestinians killed in West Bank as toll mounts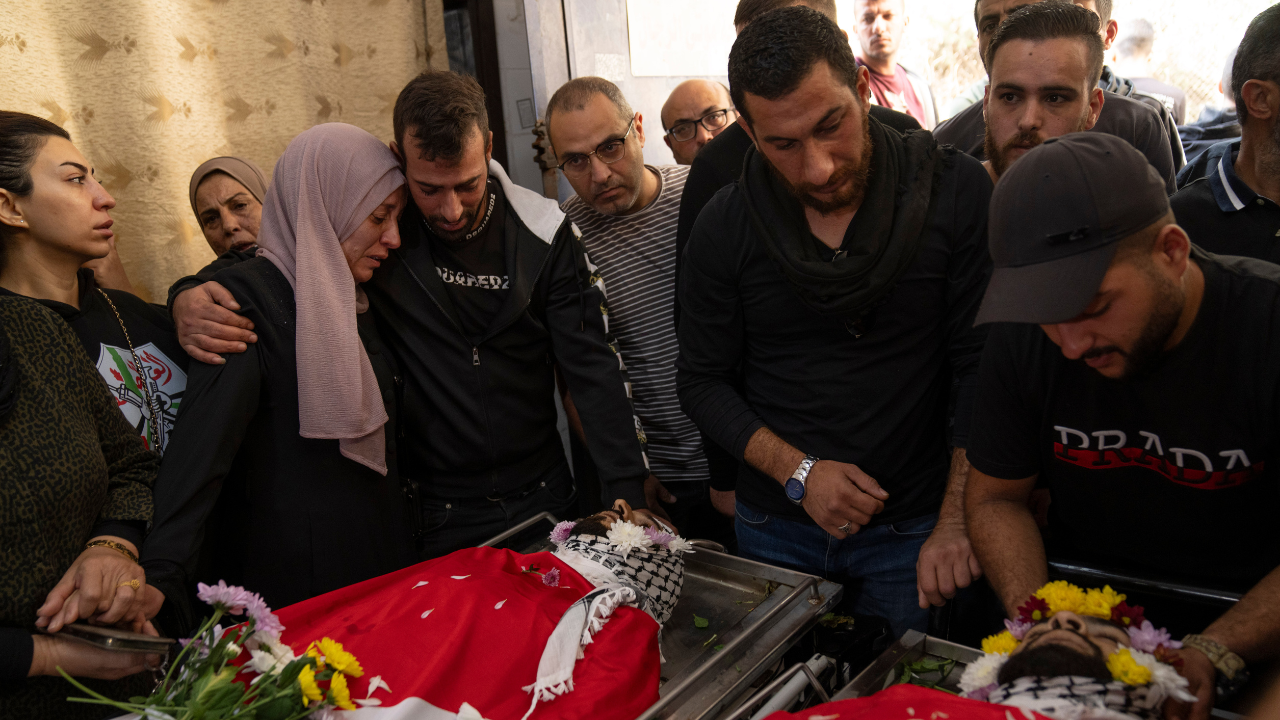 RAMALLAH: Israeli troops killed nine Palestinians in multiple clashes across the occupied West Bank Thursday, the Palestinian health ministry said, as the death toll mounts in the territory while war rages in Gaza.
At least 75 Palestinians have been killed by Israeli troops or settlers in the West Bank since the Gaza conflict erupted on October 7, according to ministry figures.
The latest deaths were seven people killed during an Israeli "attack on Nur Shams" refugee camp in the northern West Bank, the ministry said.
Health officials identified one of those killed as a 16-year-old boy.
The ministry said it had been informed of "other martyrs who could not be transferred by ambulance to the hospital".
The Israeli military said it carried out an air strike which killed "a number of terrorists" in Nur Shams.
"Exchanges of fire with armed gunmen, which included explosive devices being thrown at Israeli security forces, took place," an army statement said.
The Palestinian Red Crescent said its medics treated 25 people in Nur Shams, the majority for gunshot wounds.
"Ambulances are being detained by occupying forces with injured people inside," the organisation said in a statement.
The Israeli military did not immediately comment on the accusation when contacted by AFP.
In separate clashes earlier Thursday, the Palestinian health ministry said Israeli forces shot dead a 17-year-old in Dheisheh refugee camp, near Bethlehem, and a 32-year-old in Budrus to the west of Ramallah.
In Budrus, the Israeli military said people "hurled Molotov cocktails and other objects" and burned tyres and rubbish bins, prompting soldiers to open fire.
Israel has occupied the West Bank since the Six-Day War of 1967 and its forces regularly carry out incursions into Palestinian towns and cities.
The military has mounted a sweeping arrest campaign since October 7, detaining hundreds of people including members of the militant group Hamas.
Palestinians across the West Bank have held rallies in solidarity with Gaza's 2.4 million people.
On October 7, Hamas militants stormed into Israel from Gaza and killed at least 1,400 people, most of them civilians, who were shot, mutilated or burnt to death, according to Israeli officials.
In Gaza, more than 3,700 Palestinians, most of them civilians, have been killed in relentless Israeli bombardments in retaliation for the attacks, according to the Hamas-run health ministry.