Who is Sultan Ibrahim Sultan Iskandar of Johor, the next king of Malaysia?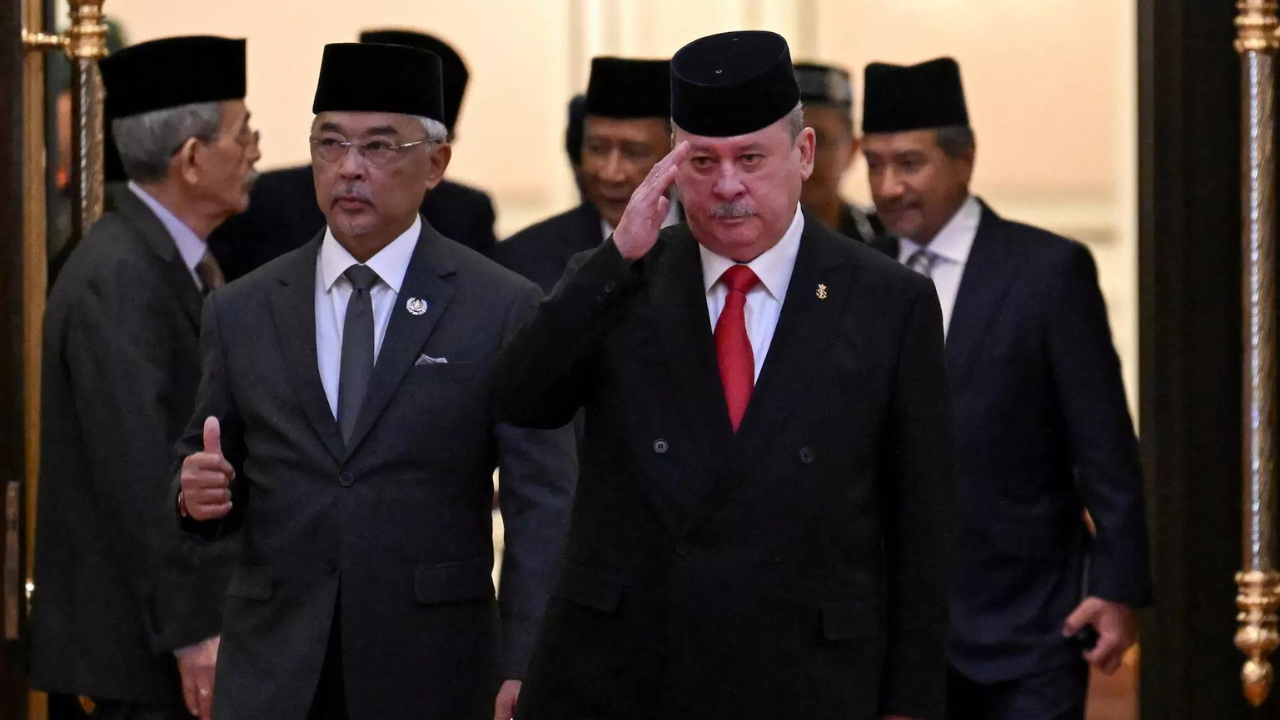 In a significant move, Malaysia's royal families have chosen Sultan Ibrahim Sultan Iskandar of Johor as the nation's upcoming monarch. The role of the king in Malaysiais primarily ceremonial, but recent political upheavals have amplified the monarchy's influence. Malaysia's unique rotational monarchy system allows the leaders of its nine royal families to serve as king for a term of five years.The nation, a parliamentary democracy, sees the king as the head of state.
Here is all you need to know about Sultan Ibrahim:
Sultan Ibrahim is the ruler of Johor, the southernmost state in Malaysia that borders Singapore.
Born on 22 November 1958, he is the eldest son of the late Sultan Iskandar and has been a prominent figure in both the state of Johor and Malaysia as a whole. His reign as Sultan began on 23 January 2010, following the demise of his father.
He was educated in various institutions, both in Malaysia and abroad. His early education took place at the Maktab Sultan Abu Bakar in Johor Bahru. Later, he attended a few military academies, including the Royal Military Academy Sandhurst in the United Kingdom, which has been the training ground for many members of the global elite and royalty.
He is one of the most influential and outspoken sultans in the country, with a large following on social media and a private army.
He also has significant business interests, such as a stake in Forest City, a $100 billion development project off the coast of Johor.
Sultan Ibrahim is known for his strong personality and his love for motorcycles, cars, and animals. He has a collection of more than 300 vehicles, including a gold-plated Harley-Davidson and a Bugatti Veyron.
He also owns several exotic pets, such as tigers, lions, and crocodiles.
Sultan Ibrahim has been supportive of the current government led by Prime Minister Anwar Ibrahim, who formed a coalition after winning the 2023 general election. Sultan Ibrahim has also maintained good relations with Singapore and China, two of Malaysia's important neighbors and trading partners.
However, Sultan Ibrahim has also been involved in some controversies and conflicts. He has clashed with former Prime Minister Mahathir Mohamad over various issues, such as the status of Forest City and the water supply agreement between Johor and Singapore. He has also criticized some federal policies and decisions, such as the implementation of a goods and services tax and the withdrawal from the International Criminal Court.
(With inputs from agencies)